Прислал: Russell Osborne, Добавлено на сайт:
1995 - 1997 Newcastle home футболка. A sponsorless Newcastle United shirt, that from my research was worn against Metz of France during their UEFA Cup campaign of 1996/97. Due to alcohol laws in France their usual sponsor of Newcastle Brown Ale was forbidden. YouTube shows the game where Warren Barton wears a short sleeved shirt with No.2 on the reverse. I don't know if this is match worn or match issued. Incidentally in the quarter finals they again played in France against Monaco, but were sponsored by Centrer Parcs, which can be seen elsewhere on this website.
Newcastle United 1998 Away Retro Football Shirt Scoredraw Retro Replica shirt from 3Retro Football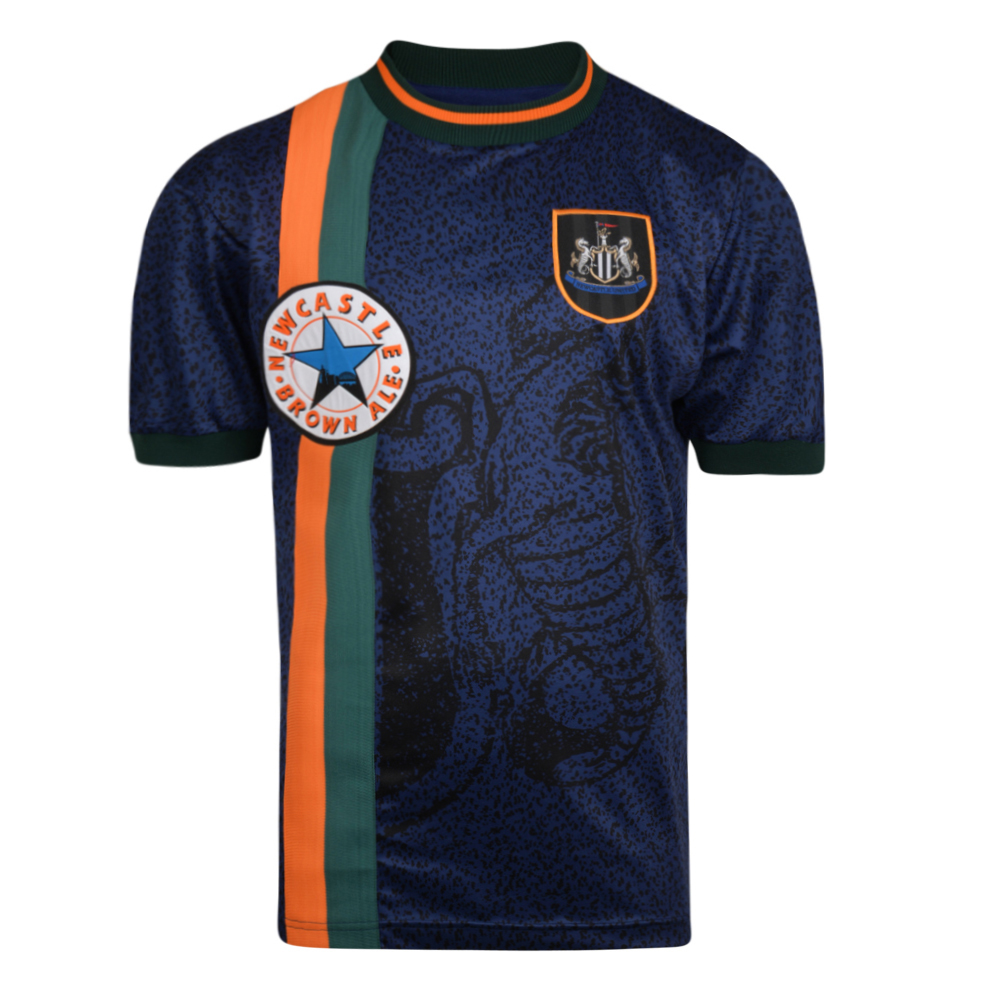 £35
1998
Newcastle United 1998 Away Retro Football Shirt A replica of the away shirt Newcastle United players wore in 1998. The team had legendary striker Alan Shearer and John Barnes in their ranks at the time.
Available direct from 3Retro Football for just £35.
Вернуться на страницу футболок команды Newcastle