Eingegeben von: Russell Osborne, Eingefügt auf Webseite:
1995 - 1997 Newcastle home Fußball-Trikots. A sponsorless Newcastle United shirt, that from my research was worn against Metz of France during their UEFA Cup campaign of 1996/97. Due to alcohol laws in France their usual sponsor of Newcastle Brown Ale was forbidden. YouTube shows the game where Warren Barton wears a short sleeved shirt with No.2 on the reverse. I don't know if this is match worn or match issued. Incidentally in the quarter finals they again played in France against Monaco, but were sponsored by Centrer Parcs, which can be seen elsewhere on this website.
Eingegeben von Februar 22, 2016
Newcastle United 1995 Retro Football Shirt Scoredraw Retro Replica shirt from 3Retro Football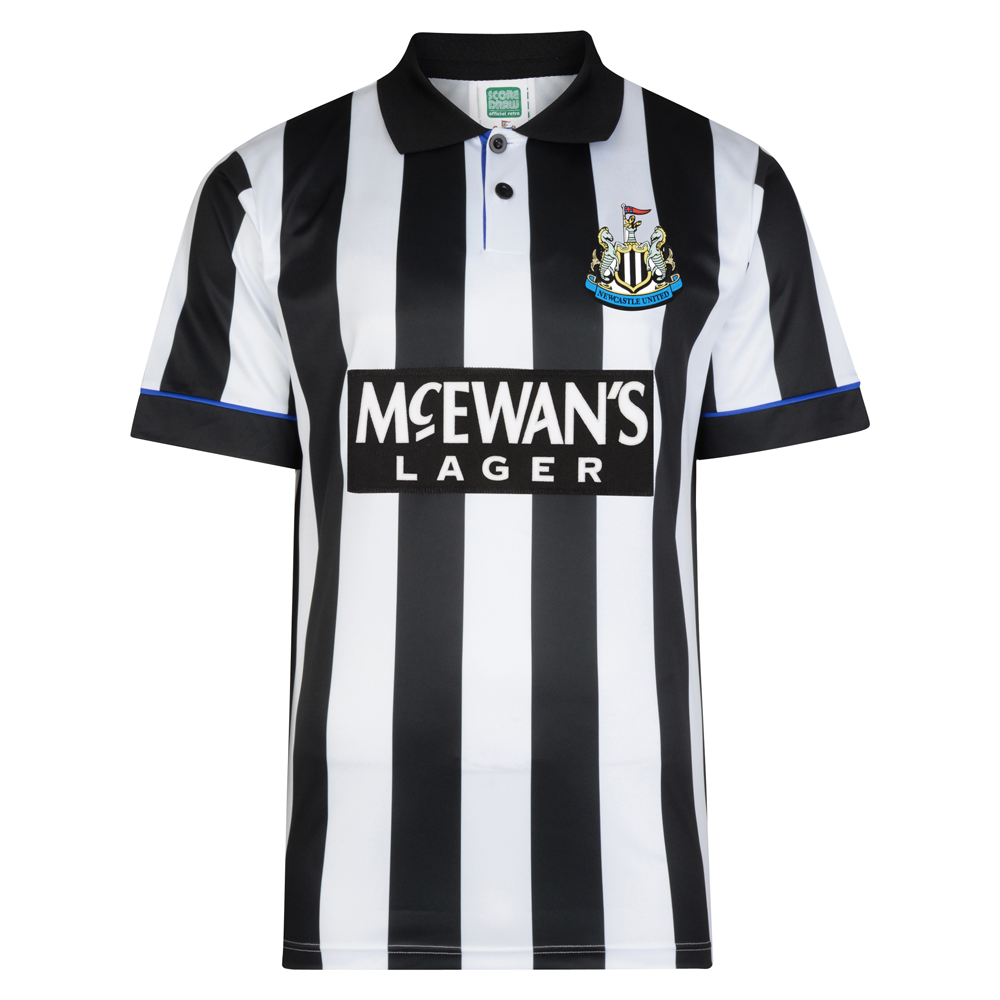 £35
1995
Newcastle United 1995 Retro Football Shirt Worn in the 1994-95 season with Kevin Keegan at the helm playing cavalier type football Newcastle would finish in 6th spot in the Premier League having sold Andy Cole in January
Available direct from 3Retro Football for just £35.
zurück zur Newcastle Shirt Seite