Ekleyen: Michael Yip, Eklenme tarihi:
1997 - 1998 Liverpool home futbol forması. Owing to "Loi Evin", the French alcohol policy law passed in 1991, alcohol advertisements are prohibited on television or in cinemas, strict control over messages and images, and the inclusion in all advertisements of a message to the effect that alcohol abuse is dangerous to one's health.
When Liverpool visited Strasbourg on 21 October 1997, the Carlsberg lager sponsor need to be dropped-out.
Featured the player shirt of the aforesaid match.
Liverpool FC 2000 Retro Football Shirt Scoredraw Retro Replica shirt from 3Retro Football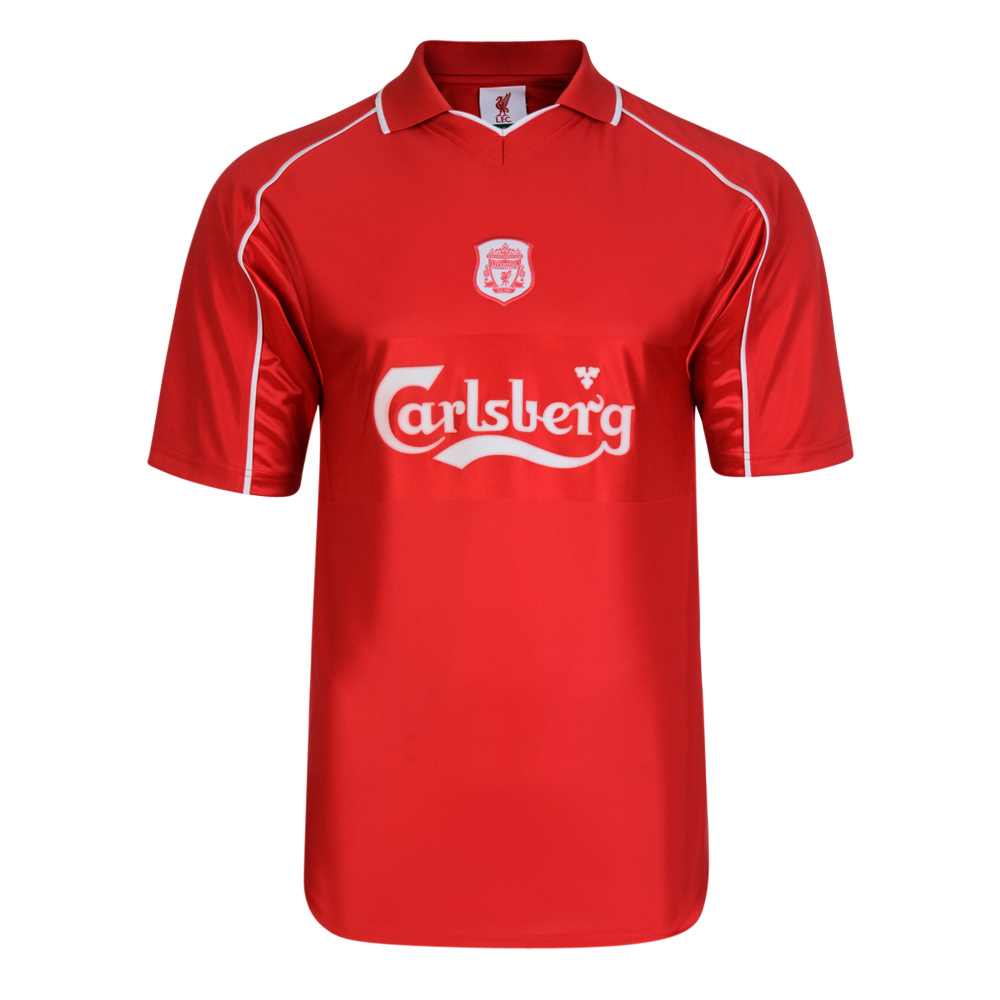 £30
2000
Liverpool FC 2000 Retro Football Shirt Worn in the 2000-01 season when Liverpool would do a unique treble of cup competitions The club would win the FA Cup, League Cup and UEFA Cup beating Arsenal, Birmingham City and Alaves respectively Classic Liverpool Jersey
Available direct from 3Retro Football for just £30.
Liverpool formaları sayfasına geri dön