Ekleyen:
Rodney George

, Eklenme tarihi:

1972 Chelsea special futbol forması. Special shirt only used in two matches in 1972

Nottingham Forest v Chelsea on 14-March-1972

Tottenham Hotspur. Chelsea on 15-April-1972

I am not sure if this kit was intended for the League Cup Final against Stoke City on 04-March-1972, eventually a round neck shirt was used ( see on this site, Charlie Cooke 's number 7 shirt)

Anyway this smart looking kit resulted in two defeats with the yellow collar and the round neck used in the final a 1-2 defeat at Wembley

Peter Osgood ( at Wembley) and John Hollins ( at The City ground) were our only scorers in this kit

Ekleyen Rodney George Aralık 6, 2015
Bu forma için diğer fotoğraflar
Chelsea 1970 FA Cup Winners Retro Football Shirt Scoredraw Retro Replica shirt from 3Retro Football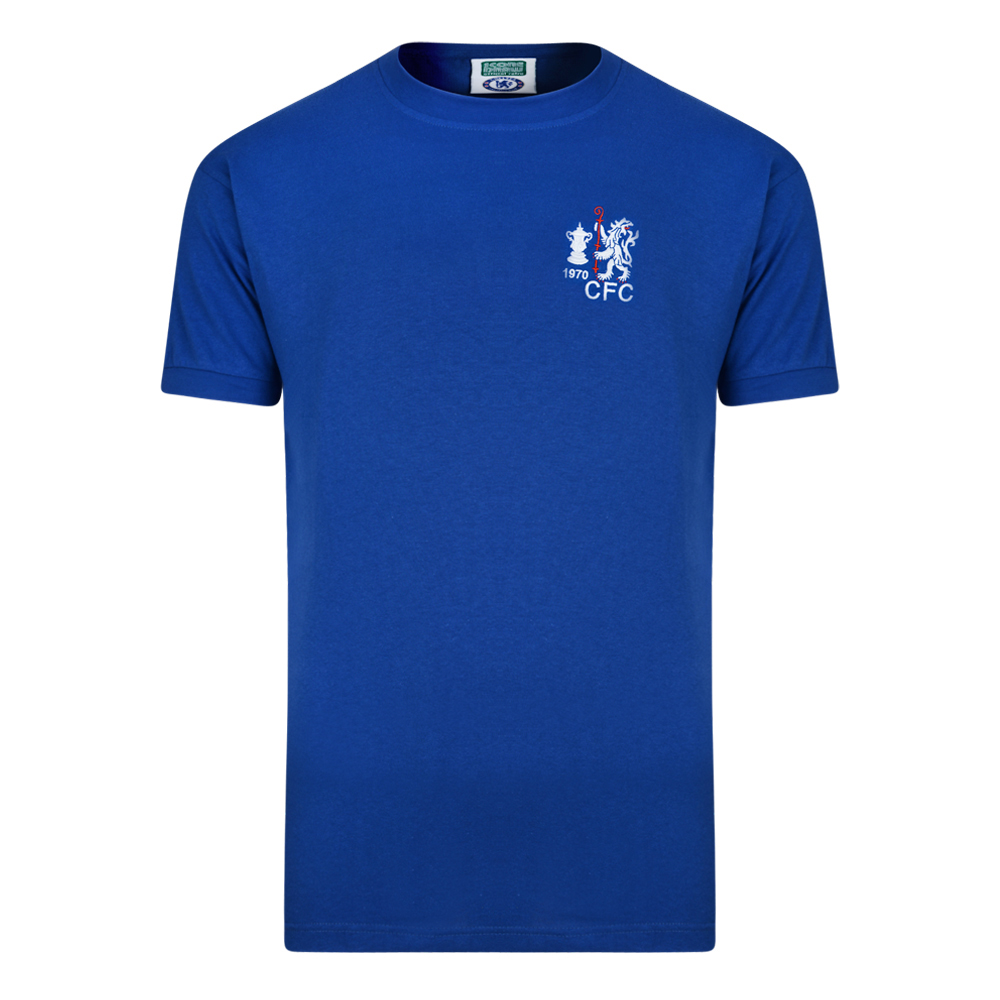 £25
1970
Chelsea 1970 FA Cup Winners Retro Football Shirt Worn in the 1970-71 season to mark and celebrate the clubs first FA Cup success in the previous Chelsea eventually won 2-1 against Leeds United in the reply after the first game finished 2-2
Available direct from 3Retro Football for just £25.
Chelsea formaları sayfasına geri dön