Chelsea Home futbol forması 1994 - 1995
The Chelsea shirt sponsor from 1994 to 1995 was Coors.
Ekleyen:
JCSM

, Eklenme tarihi:

1994 - 1995 Chelsea home futbol forması. Match worn or issued #15 long sleeved for the European Cup Winners' Cup campaign

Ekleyen JCSM Mart 8, 2019
Bu forma için diğer fotoğraflar
one of 800 shirts from my collection I do have some shirts for sale from daveprice622@msn.com

Ekleyen David Price Aralık 12, 2010
Chelsea 1997 FA Cup Final No25 Zola shirt Score Draw Retro Replica shirt from 3Retro Football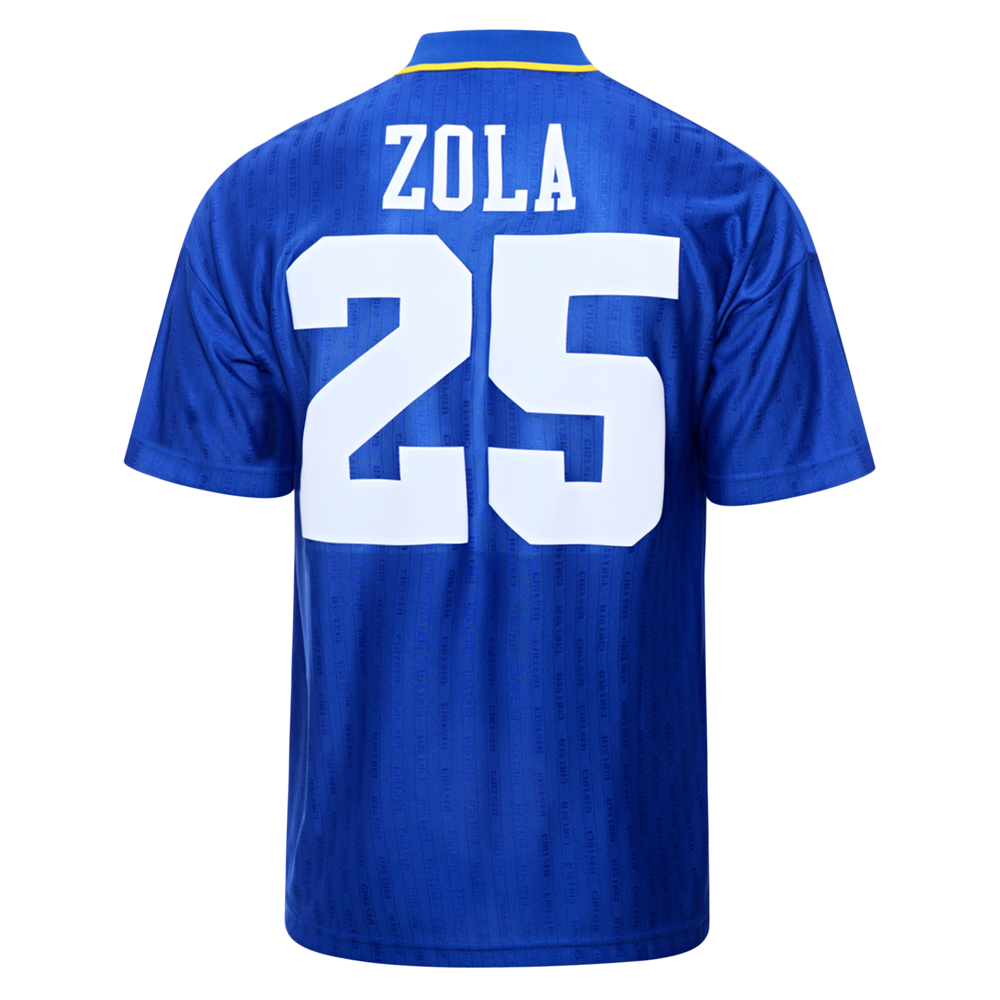 £50
1997
Chelsea 1997 FA Cup Final No25 Zola shirt As worn by Gianfranco Zola the No25 shirt Worn in the clubs second FA Cup final win, the first major trophy since 26 years earlier in 1971 Remembered for the Roberto Di Matteo goal Chelsea went on to win 2-0 beating Middlesborough
Available direct from 3Retro Football for just £50.
Chelsea formaları sayfasına geri dön
Chelsea football shirts for sale
For a great selection of shirts you can buy online right now visit our website dedicated to selling Chelsea shirts: