Retro Replicas futbol forması
Arsenal Retro Replicas futbol forması 1988 - 1990
The Arsenal shirt sponsor from 1988 to 1990 was JVC.
Ekleyen: babkin_retro_shirts, Eklenme tarihi:
1988 - 1990 Arsenal retro replicas futbol forması. Arsenal 1988/1989/1990 away retro replica football shirt
Arsenal 1985 Centenary Away shirt Scoredraw Retro Replica shirt from 3Retro Football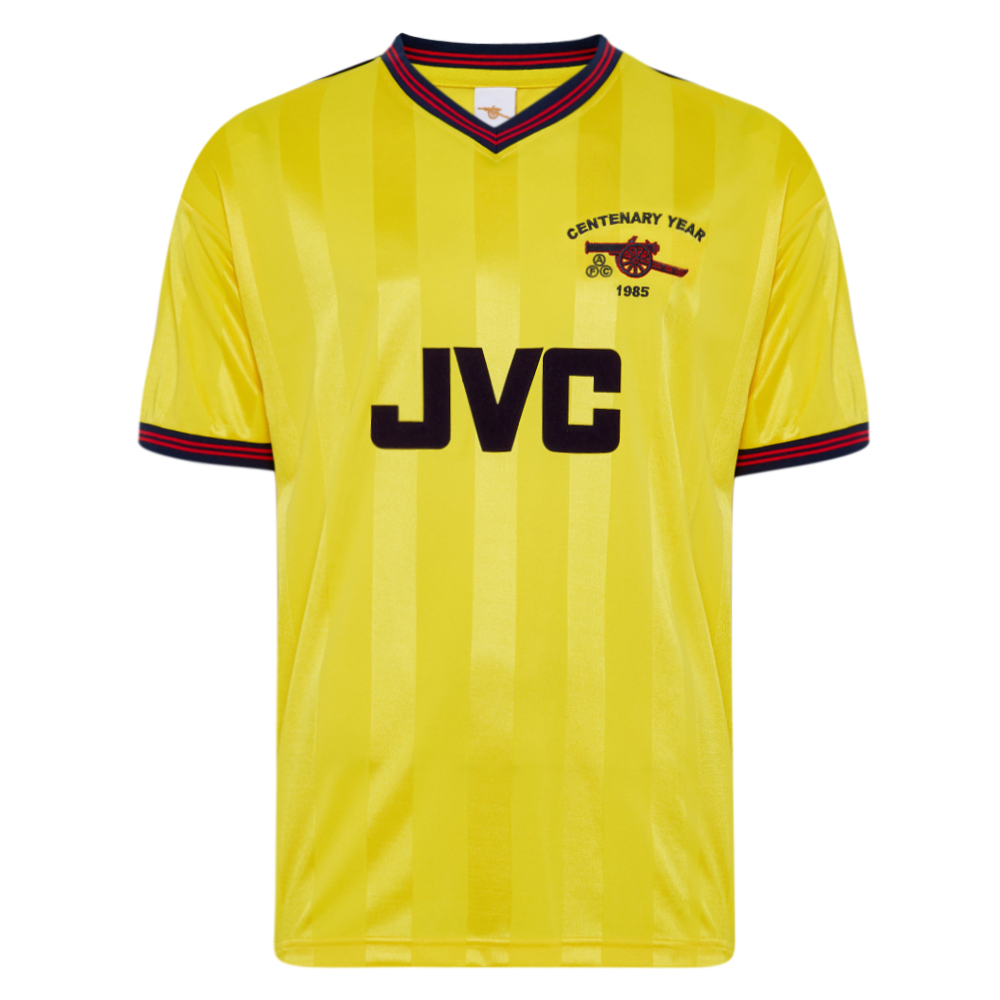 £30
1985
Arsenal 1985 Centenary Away shirt Arsenal's 1985-86 centenary season saw the "1985 Centenary Year" anniversary text appear on the yellow away shirt, as well as the red home shirt. Worn by Kenny Sansom, Viv Anderson, Tony Woodcock, Charlie Nicholas, Paul Davis, Tommy Caton, Gus Ceaser and Ian Allinson, amongst others, Arsenal finished 7th in the First Division with 69 points that season.
Available direct from 3Retro Football for just £30.
Arsenal formaları sayfasına geri dön