Arsenal Home futbol forması 1990 - 1992
The Arsenal shirt sponsor from 1990 to 1992 was JVC.
Ekleyen:
rehikolor

, Eklenme tarihi:

Ekleyen: rehikolor, Eklenme tarihi: Şubat 5, 2014
Bu forma için diğer fotoğraflar
Arsenal 88-89 Home Shirt Scoredraw Retro Replica shirt from Arsenal Direct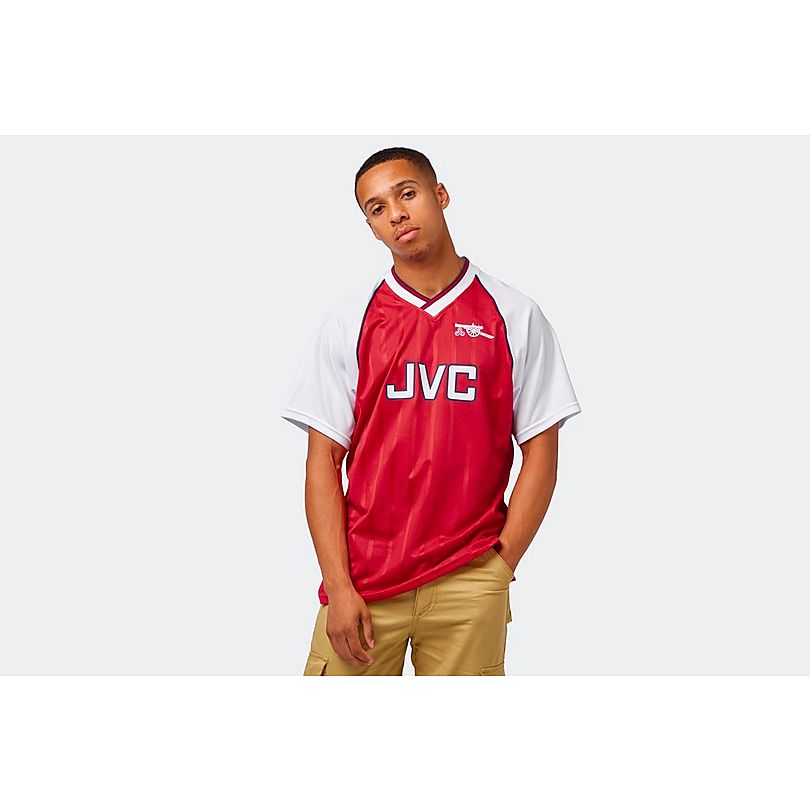 £35
1988/89
In 1985, Arsenal celebrated its centenary - 100 years of footballing glory that continues to this day! And the 1985/1986 season was a fine one, setting the stage for the Gunners' first ever Football League Cup title the following season. The team featured such legends as Tony Adams, David O'Leary and David Rocastle. This retro red Arsenal shirt with white sleeves was the home kit that these Gunners legends played their games in, and it's a fantastic reminder of a wonderful era. With the... more
Available direct from Arsenal Direct for just £35.
Arsenal formaları sayfasına geri dön
Arsenal football shirts for sale
For a great selection of shirts you can buy online right now visit our website dedicated to selling Arsenal shirts: