The Manchester United shirt sponsor from 2002 to 2004 was Vodafone.
Sänt av: N Broadhead, Tillagd till webbsidan den:
2002 - 2004 Manchester United home fotbollströja. Match worn BECKHAM from the premier league winning season, and also beckham\'s last at old trafford.
Fler exempel av denna tröja
2004-06 Manchester United Home Shirt Nike Original Vintage shirt from Classic Football Shirts Ltd.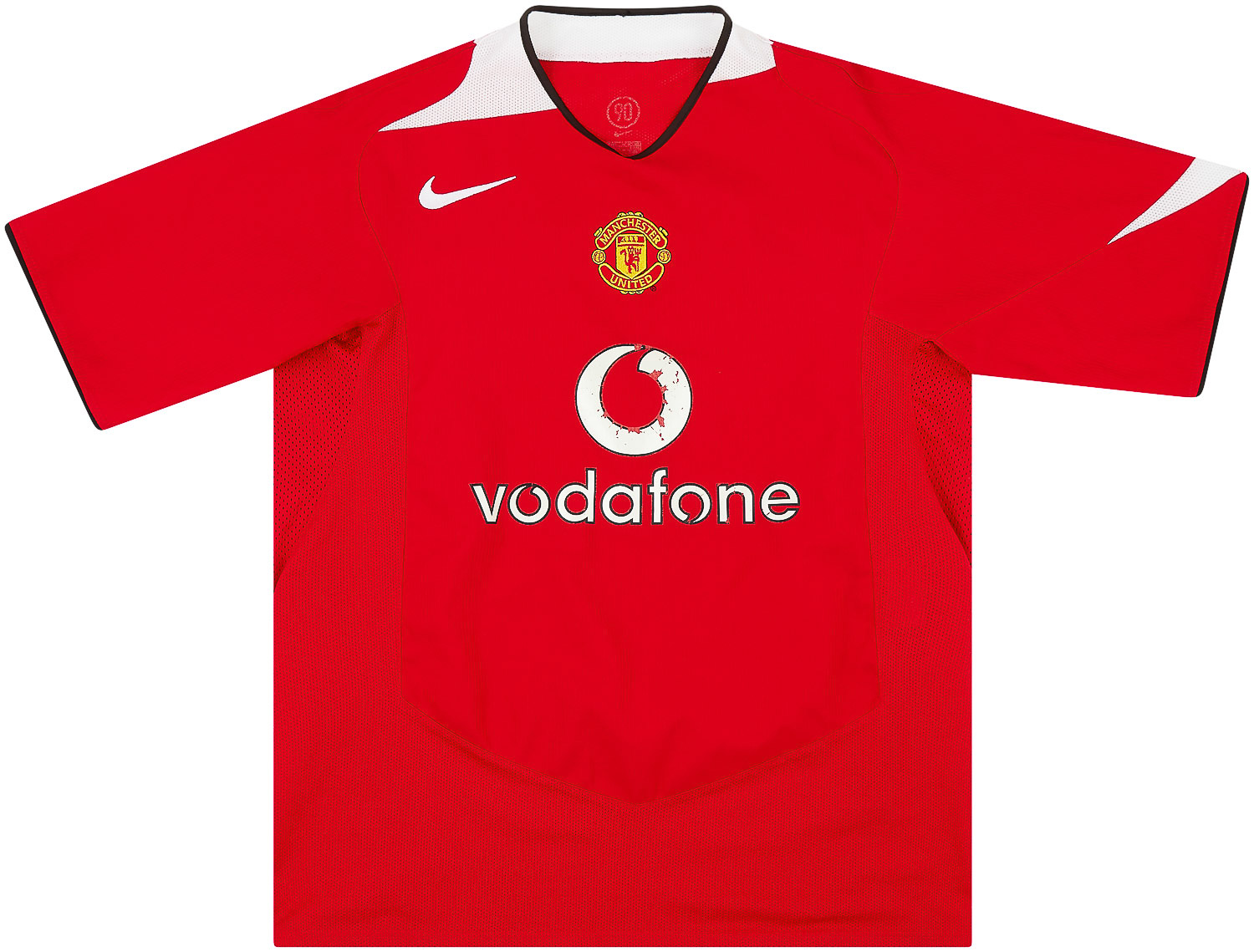 £49.99
2004/06
Condition - Good. Details, a few pulls and bobblesMade by - NikePlayers - van Nistelrooy, Ronaldo, Rooney, Scholes, KeaneNotes - Home shirt as worn when the side won the League Cup in 2006 with a 4-0 win over Wigan in Cardiff. In the same campaign Rooney scored one of the goals of the season with a magnificent volley against Newcastle
Available direct from Classic Football Shirts Ltd. for just £49.99.
More details Buy Now! more Manchester United Original Vintage Shirts
Tillbaka till Manchester United tröjor sidan