AON were the Manchester United shirt sponsor in 2012.
Sänt av: Freddie Cannell, Tillagd till webbsidan den:
2012 Manchester United special fotbollströja. This is our nephew - obviously a Man.U supporter although this is much to the disgust of his Grandad, Phil Abbott who supports Fulham!
Freddie is 10 years old and is shortly to be undertaking a trek of 100 km across the Sahara. www.facebook.com/freddiestrek.
If you feel like helping a worthy cause (Guide Dogs) please visit Freddie's facebook page to find out more.
Nigel and Melanie Knight
Sänt av februari 16, 2015
2015-16 Manchester United Home Shirt (Very Good - 7/10) adidas Original Vintage shirt from Classic Football Shirts Ltd.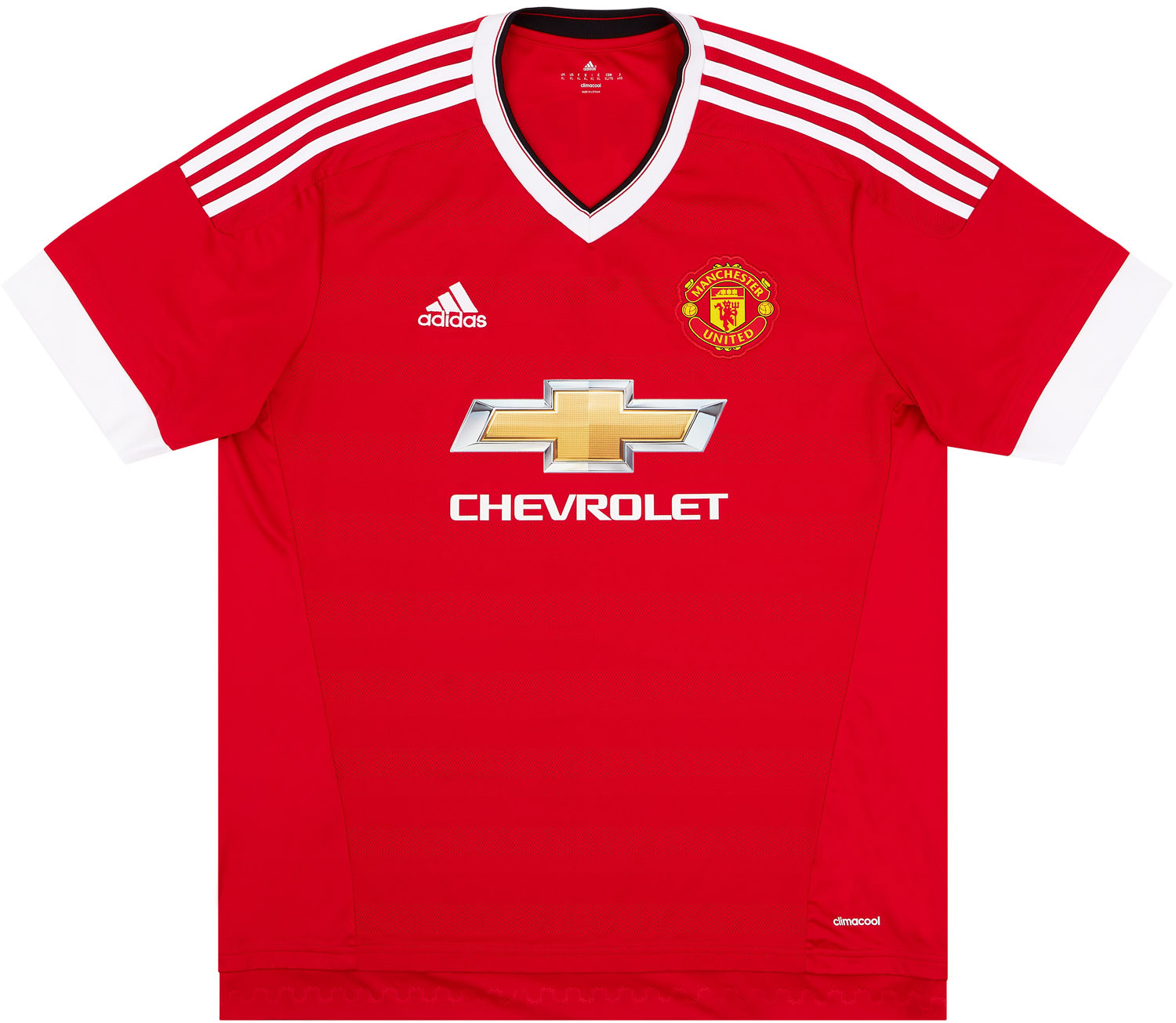 £29.99
2015/16
Condition - Very Good (7/10). Details, nice material feel with the odd tiny bobble and pullPlease see stock images for examples of flaws mentioned - please note these photos may have been heavily edited to highlight specific flawsMade by - adidasPlayers - Schweinsteiger, Martial, Rooney, Smalling, Mata, Memphis CountryEngland League finishPremier League - 5thCupFA Cup WinnersTop scorerAnthony Martial (17)ManagerLouis Van Gaal
Available direct from Classic Football Shirts Ltd. for just £29.99.
More details Buy Now! more Manchester United Original Vintage Shirts
Tillbaka till Manchester United tröjor sidan