The Manchester United shirt sponsor from 2002 to 2004 was Vodafone.
Sänt av: Pirsholine, Tillagd till webbsidan den:
2002 - 2004 Manchester United goalkeeper fotbollströja. FABIEN BARTHEZ
FOOTBALL STAR FRANCE
Sänt av februari 13, 2014
Fler exempel av denna tröja
2003-05 Manchester United Away Shirt - Excellent 8/10 - (Women's ) Nike Original Vintage shirt from Classic Football Shirts Ltd.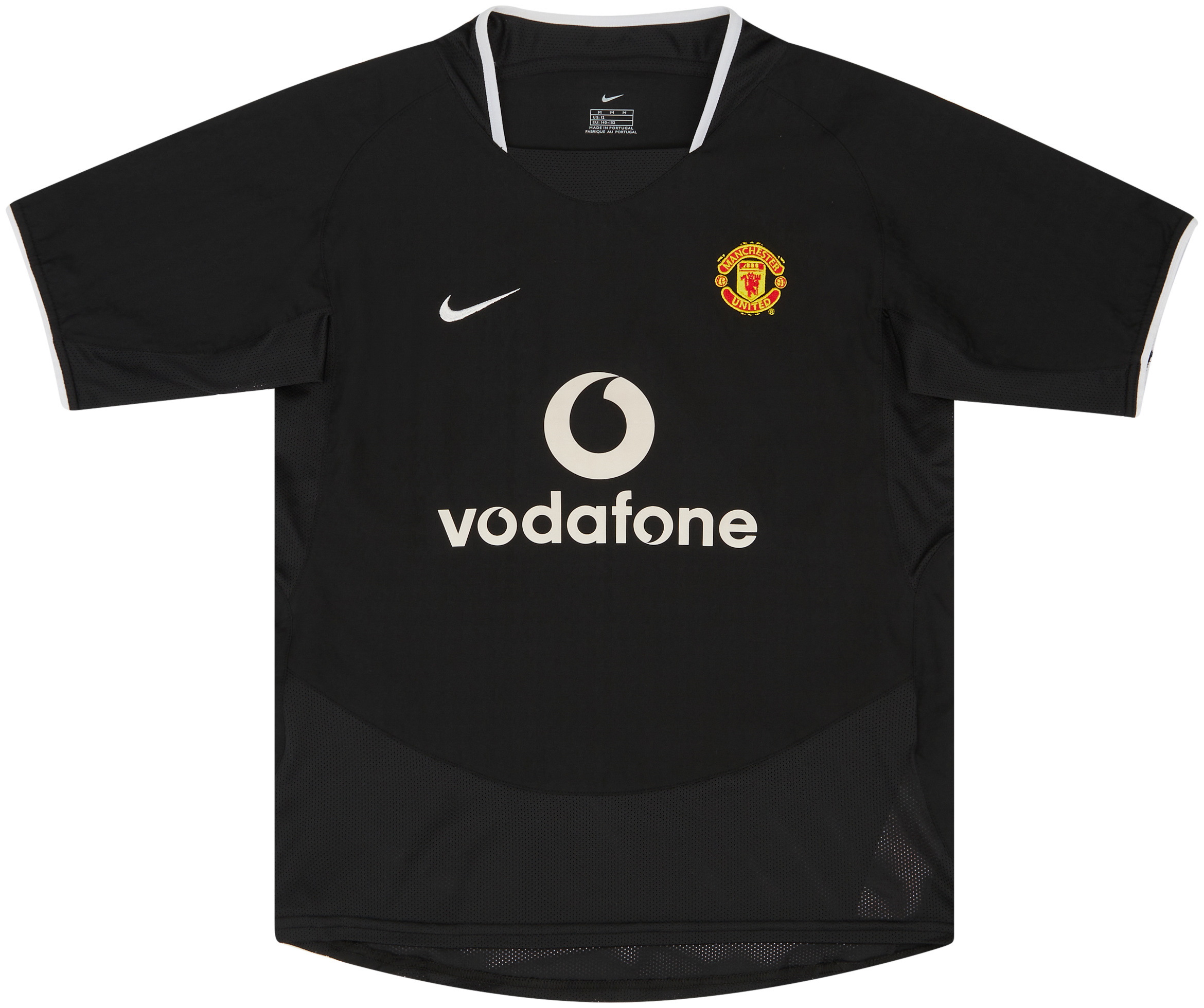 £59.99
2003/05
Condition - Excellent 8/10 Women's Medium (140-152cm)Defects - Slight fade to sponsorPlayers - Keane, Rooney, van Nistelrooy, Ronaldo, Djemba-DjembaNotes - Away shirt as worn in the seasons where The Red Devils finished 3rd in consecutive seasons in the Premiership. United were also crowned FA Cup champions in the 2003/04 season, recording a 3-0 win against Millwall in the final at the Millenium Stadium. The shirt was also worn in United's 4-2 thrashing of Arsenal at Highbury. Also used in the... more
Available direct from Classic Football Shirts Ltd. for just £59.99.
More details Buy Now! more Manchester United Original Vintage Shirts
Tillbaka till Manchester United tröjor sidan