The Manchester United shirt sponsor from 2009 to 2010 was AIG.
Sänt av: xpsujx, Tillagd till webbsidan den:
2009 - 2010 Manchester United home fotbollströja.
Sänt av november 19, 2014
Fler exempel av denna tröja
2010-11 Manchester United Home Shirt (Excellent - 8/10) Nike Original Vintage shirt from Classic Football Shirts Ltd.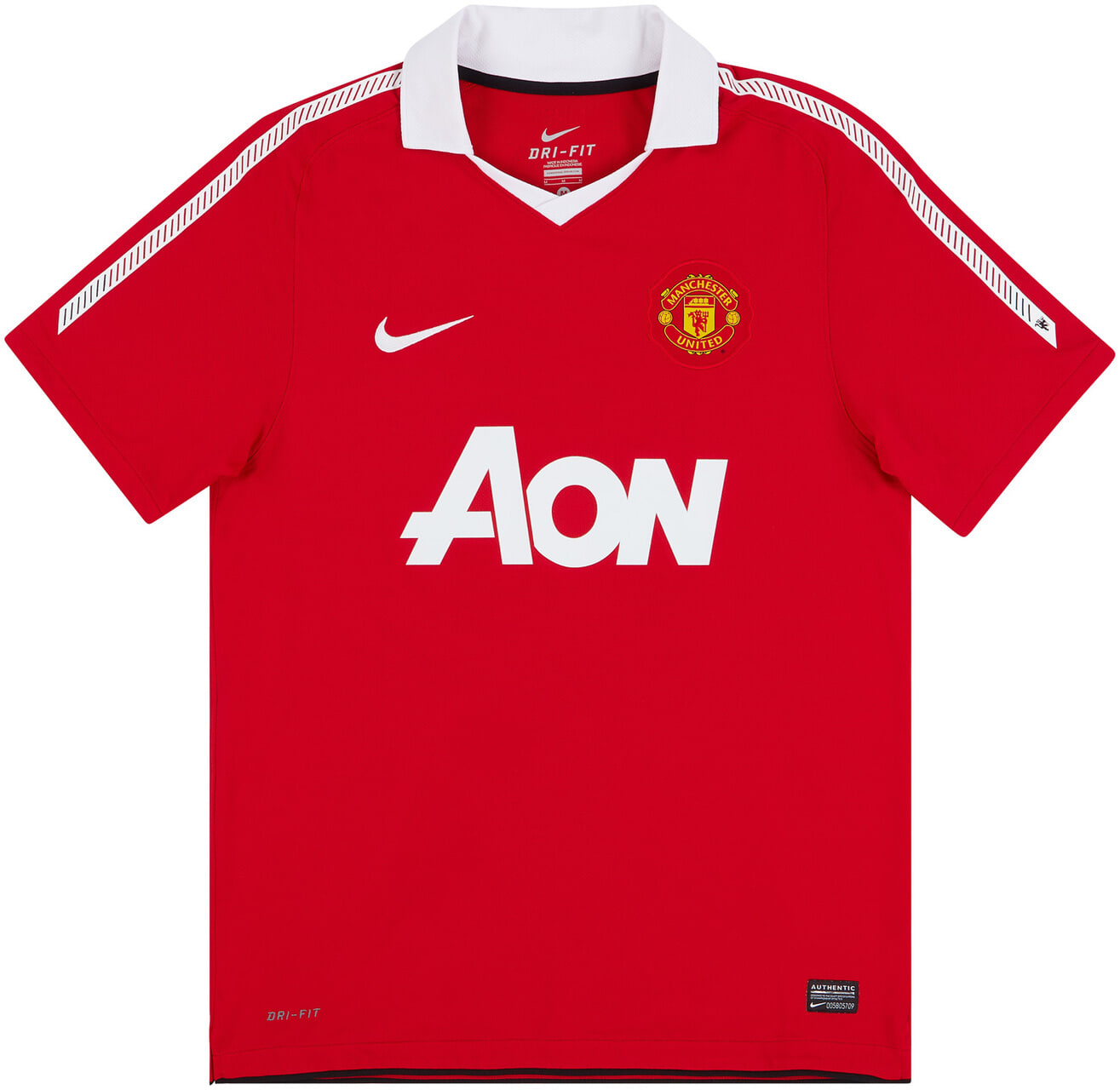 £49.99
2010/11
Condition - Excellent (8/10). Details, minimal creasing to sponsor - otherwise great, nice material feel with the odd tiny bobble and pullMade by - NikePlayers - Rooney, Berbatov, Nani, Vidić, Ferdinand, Scholes, Chicharito CountryEngland League finishPremier League Winners CupChampions League FinalistsTop scorerDimitar Berbatov (21)ManagerSir Alex Ferguson
Available direct from Classic Football Shirts Ltd. for just £49.99.
More details Buy Now! more Manchester United Original Vintage Shirts
Tillbaka till Manchester United tröjor sidan