Sänt av: Jeff Stephens, Tillagd till webbsidan den:
2003 - 2005 Chelsea away fotbollströja. Rare version without a sponsor.
2005-06 Chelsea Centenary Home Shirt - Excellent 9/10 - (Women's ) Umbro Original Vintage shirt from Classic Football Shirts Ltd.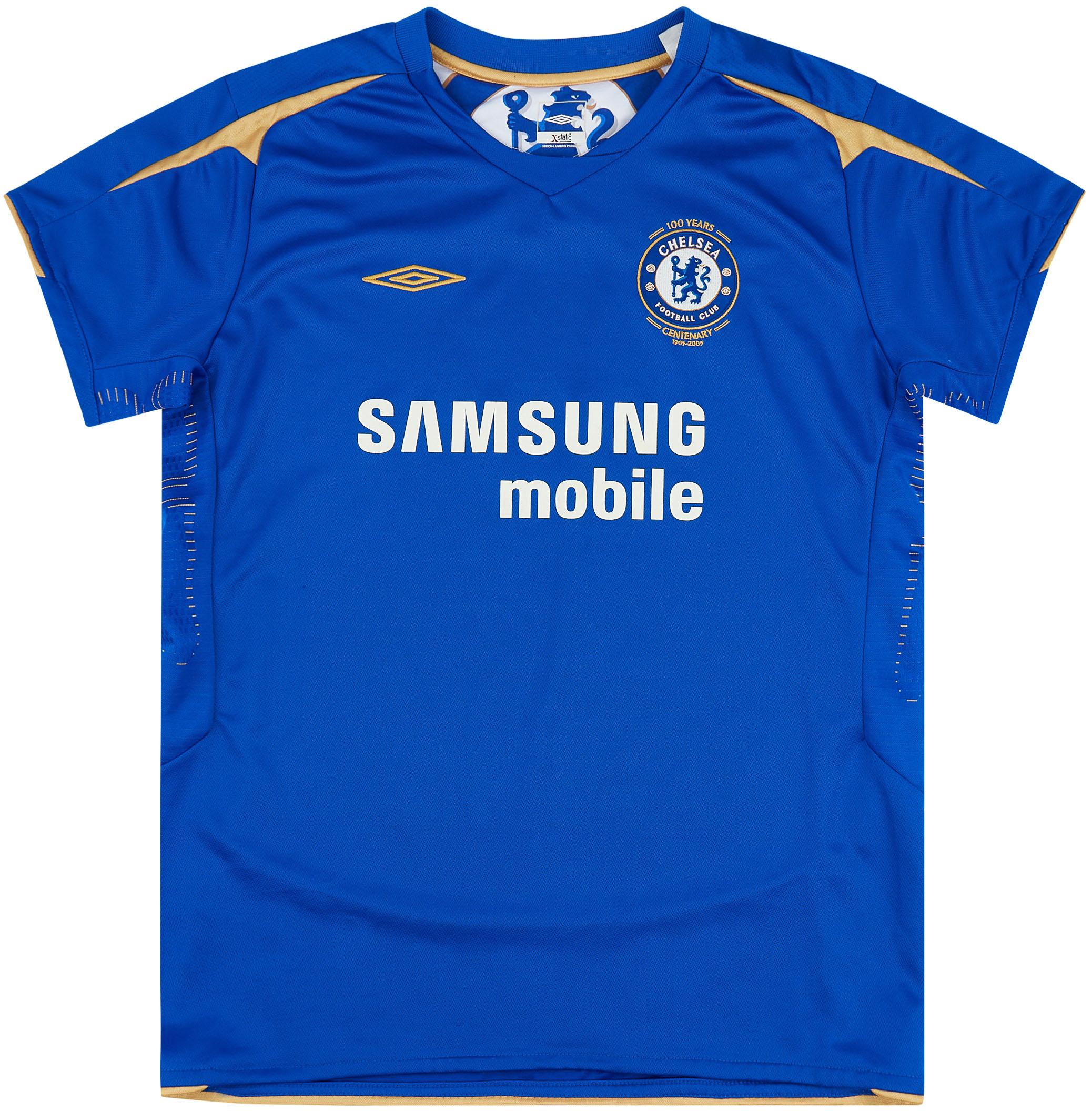 £49.99
2005/06
Condition - Excellent 9/10 Large (UK 14)Defects - The odd small pull and bobblePlayers - Gallas, Duff, Essien, Robben, Drogba, TerryNotes - Centenary home shirt celebrating 100 years of Chelsea Football Club, as worn when José Mourinho's side retained their Premier League title. Despite failing to break their own points record set in the previous season, the Blues steamrollered their way to another title, finishing eight points ahead of second placed Manchester United. The signings of Shaun... more
Available direct from Classic Football Shirts Ltd. for just £49.99.
Tillbaka till Chelsea tröjor sidan