Arsenal Målvakt fotbollströja 2012 - 2013
The Arsenal shirt sponsor from 2012 to 2013 was Emirates.
Sänt av: SpiKKi, Tillagd till webbsidan den:
2012 - 2013 Arsenal goalkeeper fotbollströja.
Fler exempel av denna tröja
2014-15 Arsenal Home Shirt - 7/10 - () Puma Original Vintage shirt from Classic Football Shirts Ltd.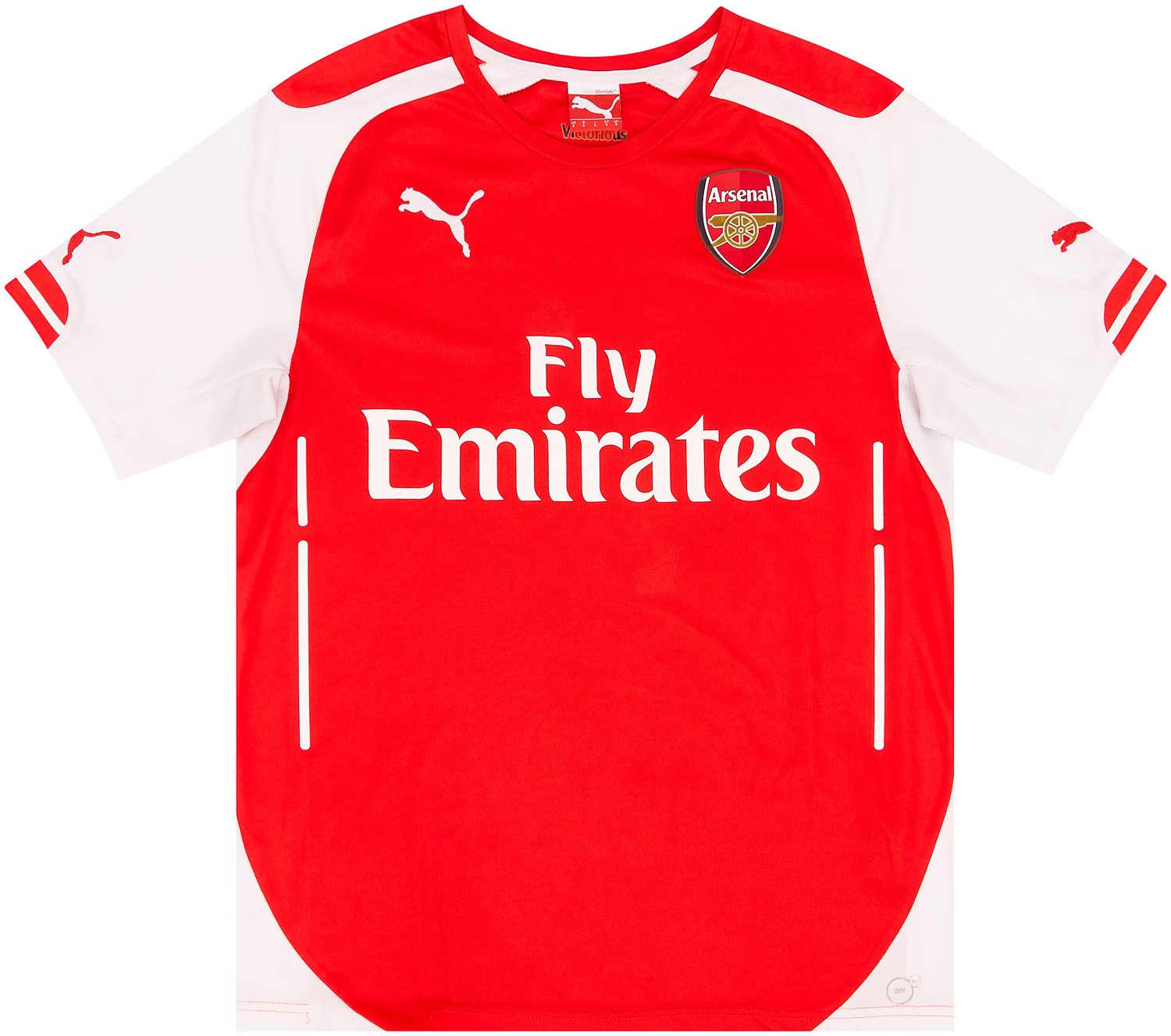 £39.99
2014/15
Size measurements - 36-38"Players - Sánchez, Özil, Giroud, Ramsey, WalcottNotes - Home shirt as worn during the 2014-15 season when Arsenal finished 3rd in the Premier League and retained the FA Cup with the help of new star signing Alexis Sánchez
Available direct from Classic Football Shirts Ltd. for just £39.99.
Tillbaka till Arsenal tröjor sidan