Enviado por: Maybcn, Adicionado ao site em :
1996 - 1998 Barcelona goalkeeper camisa de futebol. Camisera Victor Baia. Nueva, con etiquetas. Incluido pantalón. Talla M
Enviado por Outubro 9, 2015
Mais exemplos dessa camisa
Vitor Baia shirt,(maybe) player issue: got diagonal shape knit all over the jersey with printed number.

Enviado por zaim zolkopli Junho 8, 2009

Barcelona 1996-1998 keeper jersey #1 Vitor Baia.

Brought in by Bobby Robson and played only 2 league games in the season. Ruud Hesp was the first keeper at that season and he finally transfered to fc Porto and very lucky to win the 2004 champions league with fc Porto.

He also signed a pair of gloves for the UEFA Jubilee Timecapsule, which the capsule contains football memorabilia and will be opened in 50 years time.

Enviado por zaim zolkopli Junho 8, 2009
Barcelona 1994 Retro Football Shirt Scoredraw Retro Replica shirt from 3Retro Football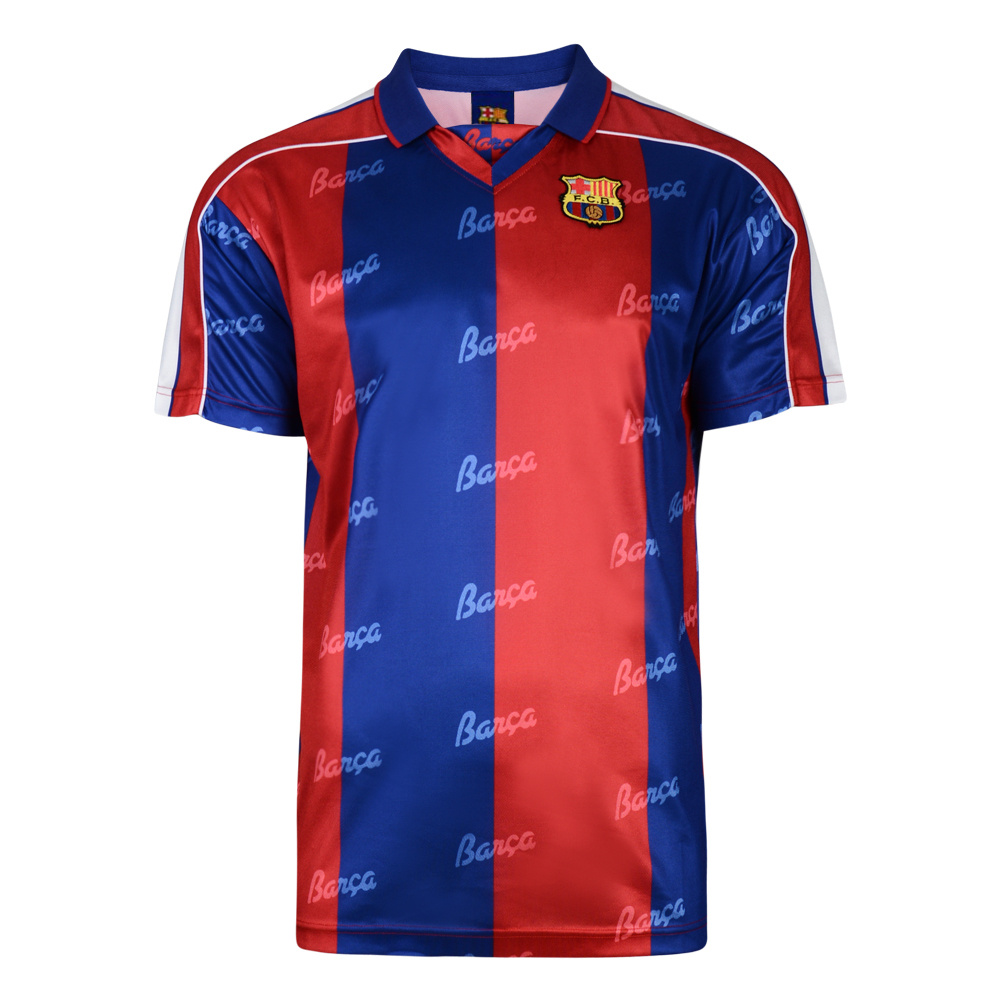 £30
1994
Barcelona 1994 Retro Football Shirt Worn in the 1993-94 season managed by club legend Johan Cryuff The club would win La Liga and be runners up in Champions Legaue and SuperCopa de Espana Brazilian Romário would finish the season with 32 goals
Available direct from 3Retro Football for just £30.
Volte para a página de camisas do(a) Barcelona