Goleiro camisa de futebol
Arsenal Goleiro camisa de futebol 2012 - 2013
The Arsenal shirt sponsor from 2012 to 2013 was Emirates.
Enviado por: SpiKKi, Adicionado ao site em :
2012 - 2013 Arsenal goalkeeper camisa de futebol.
Enviado por Junho 4, 2014
Mais exemplos dessa camisa
2014-15 Arsenal Home Shirt - Excellent 8/10 - () Puma Original Vintage shirt from Classic Football Shirts Ltd.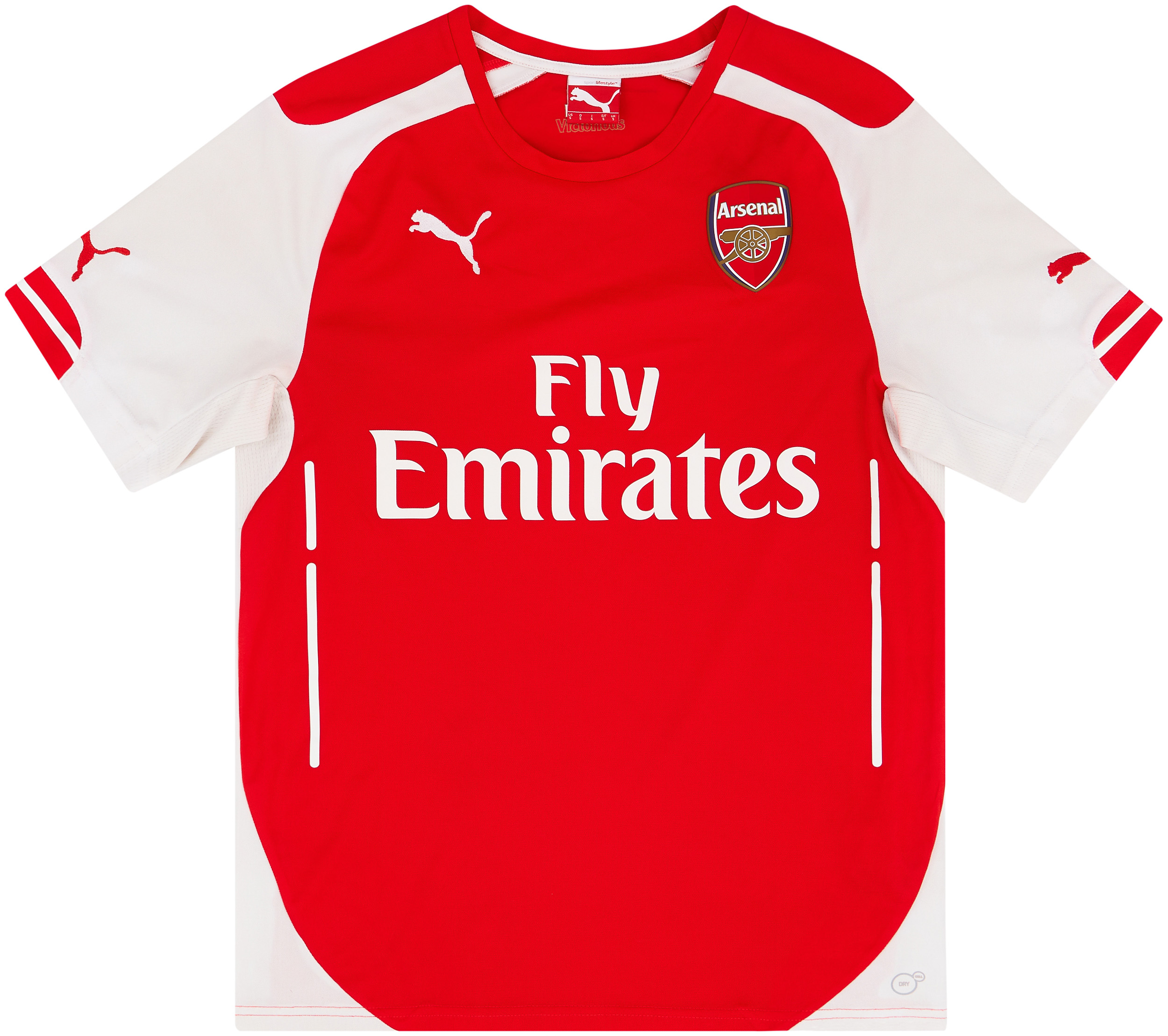 £29.99
2014/15
Condition - Excellent 8/10 Small (36-38")Defects - Slight fade to white material, a few pulls and bobblesPlayers - Sánchez, Özil, Giroud, Ramsey, WalcottNotes - Home shirt as worn during the 2014-15 season when Arsenal finished 3rd in the Premier League and retained the FA Cup with the help of new star signing Alexis Sánchez
Available direct from Classic Football Shirts Ltd. for just £29.99.
Volte para a página de camisas do(a) Arsenal