Liverpool מיוחד חולצת כדורגל 1996 - 1998
The Liverpool shirt sponsor from 1996 to 1998 was Carlsberg.
הועלה על ידי: Michael Yip, התווסף לאתר ב:
1996 - 1998 Liverpool special חולצת כדורגל. The "Probably" sponsored shirt was worn only once - in a Scandinavian Tour played on 31 July 1997 against Norway XI at Ulleval. Carlsberg was dropped out because of alcoholic bans in Norway.
הועלה על ידי ספטמבר 2, 2007
LFC The Fields Of Anfield Road Illustrated Book from Official LFC Shop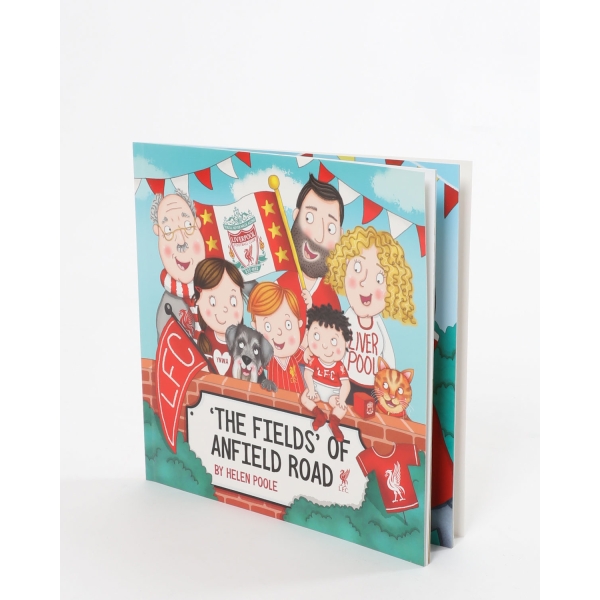 £7
The Field family love Liverpool FC. They really, really love them. In this rhyming picture book, take a tour of the family's LFC-themed home, meet their pets and discover their match day rituals, before joining them at the Cup Final, where not everything goes to plan, can The Fields save the day and help Liverpool be crowned champions? Or will they go home feeling sad?
Available direct from Official LFC Shop for just £7.