Liverpool שוער חולצת כדורגל 2006 - 2007
The Liverpool shirt sponsor from 2006 to 2007 was Carlsberg.
הועלה על ידי: Michael Yip, התווסף לאתר ב:
2006 - 2007 Liverpool goalkeeper חולצת כדורגל. Liverpool 2007 Champions League Final Goalkeeper Away Match Spare Shirt (Daniele Padelli's match supplied spare shirt assigned to him in the Athens Final, though he was not named in the starting lineup or substitutes)
Visit my website http://www.LiverpoolKits.com for more Liverpool match worn / issued shirts & replicas from 1970s till now.
הועלה על ידי ינואר 11, 2011
LFC Quiz Book from Official LFC Shop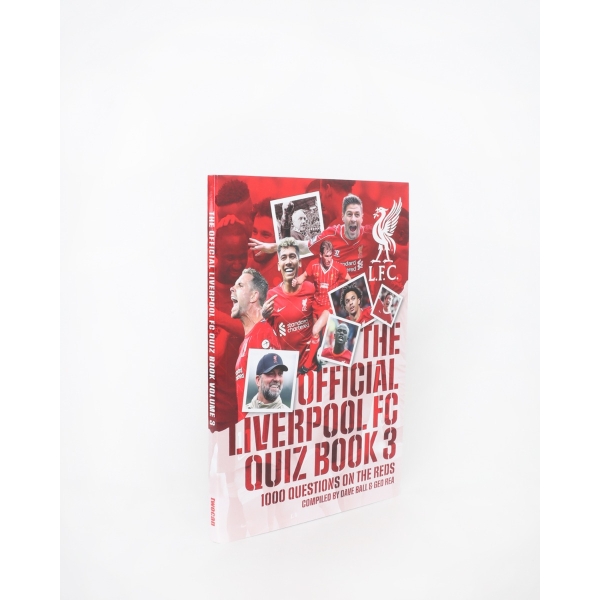 £10
1000
Challenge your friends and put your knowledge of your team to the test. Full of fascinating facts, the LFC Quiz Book has 100 quizzes and 1000 questions on everything Liverpool FC, both past and present.   Size A5, 128 pages.
Available direct from Official LFC Shop for just £10.