Denmark שוער חולצת כדורגל 2007 - 2008
The Denmark shirt sponsor from 2007 to 2008 was Arla.
הועלה על ידי: sportshirts4U, התווסף לאתר ב:
2007 - 2008 Denmark goalkeeper חולצת כדורגל.
הועלה על ידי מרץ 21, 2019
2010-11 Denmark Away Shirt - 6/10 - () adidas Original Vintage shirt from Classic Football Shirts Ltd.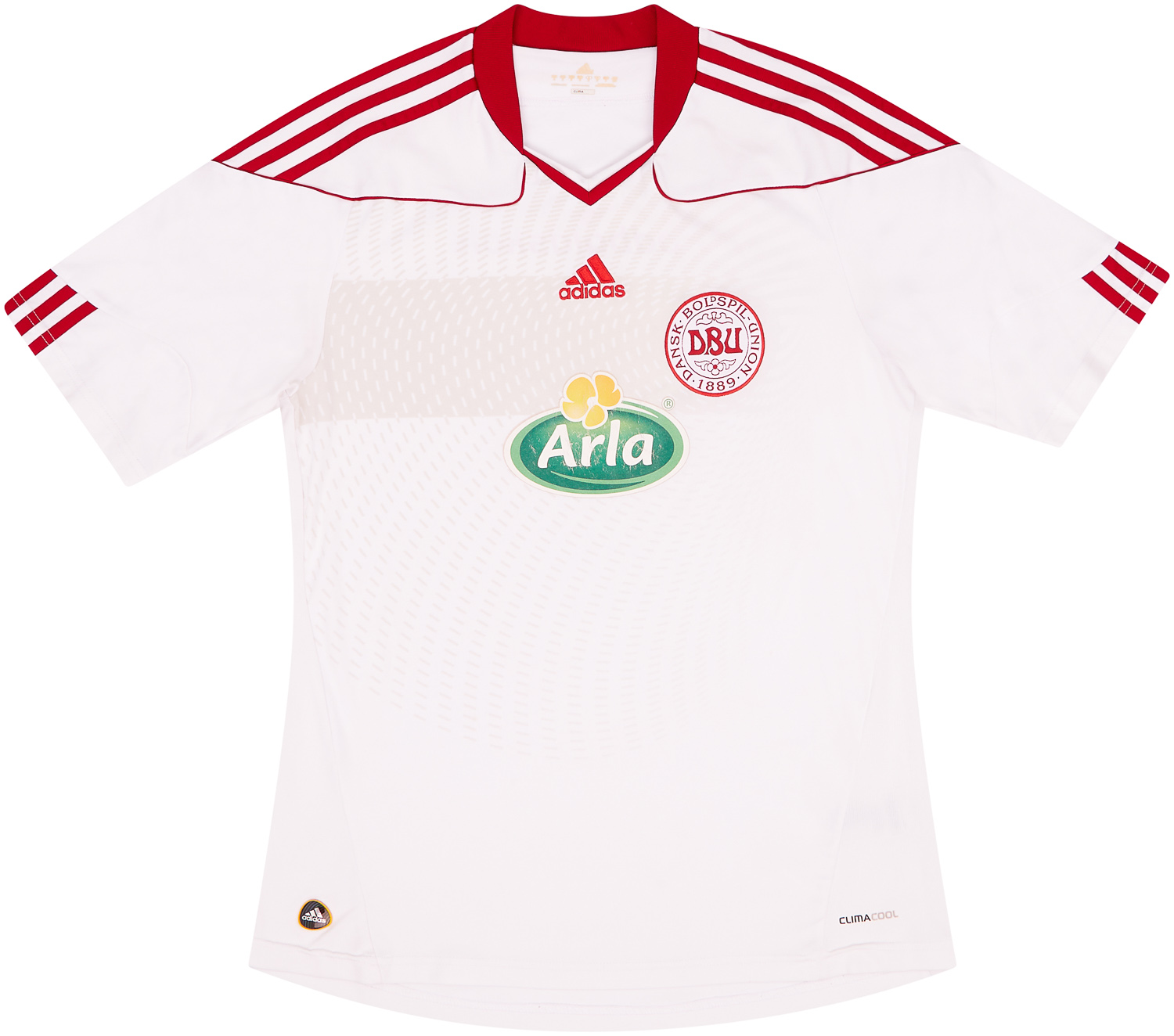 £34.99
2010/11
Size measurements - 38-40"Features - Official Arla sponsor to frontPlayers - Eriksen, Bendtner, Tomasson, Rommedahl, KjaerNotes - Away shirt as worn at the 2010 World Cup when the side were eliminated at the Group Stage despite only needing to beat Japan in their final match to progress to the Knockout Stage. Also used in the qualifying campaign for Euro 2012 where the side faced a tough group containing Portugal and Norway
Available direct from Classic Football Shirts Ltd. for just £34.99.