Arsenal שוער חולצת כדורגל 2010 - 2011
The Arsenal shirt sponsor from 2010 to 2011 was Emirates.
הועלה על ידי: SpiKKi, התווסף לאתר ב:
2010 - 2011 Arsenal goalkeeper חולצת כדורגל.
הועלה על ידי אפריל 1, 2012
2009-10 Arsenal Away Shirt - Good 5/10 - () Nike Original Vintage shirt from Classic Football Shirts Ltd.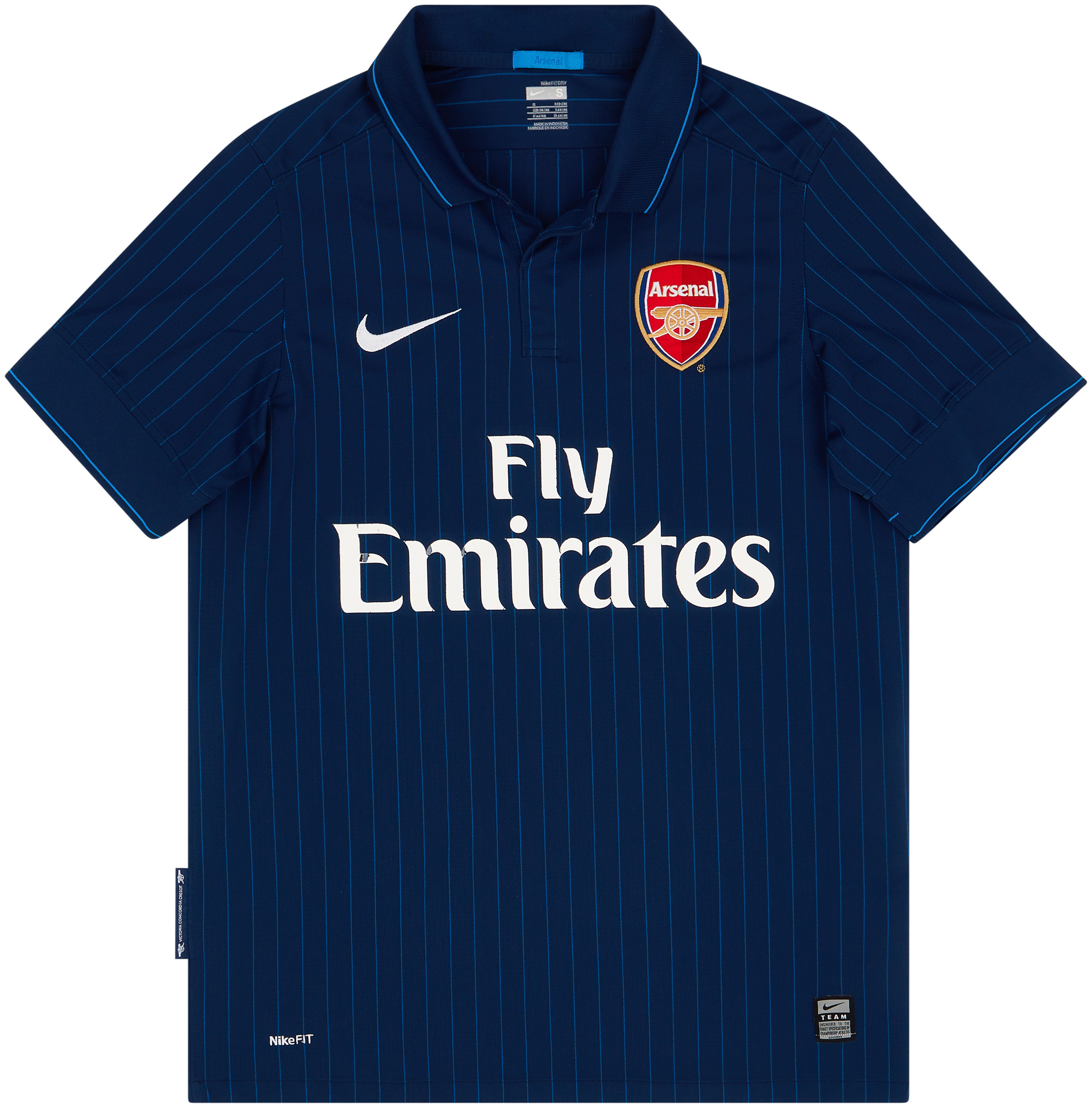 £39.99
2009/10
Condition - Good 5/10 Small (36-38")Defects - Noticeable cracking, wear and slight peeling to sponsor - a few small parts of sponsor have worn away leaving a visible outlinePlayers - Arshavin, Fabregas, Vermaelen, Bendtner, Walcott, NasriNotes - Away shirt as worn when Arshavin scored a stunning strike at Old Trafford and also a great winner in the 2-1 victory at Anfield. The side finished 3rd in the Premier League and crashed out to Barcelona in the Champions League Quarter-finals Images... more
Available direct from Classic Football Shirts Ltd. for just £39.99.