Arsenal חוץ חולצת כדורגל 2005 - 2006
The Arsenal shirt sponsor from 2005 to 2006 was O2.
הועלה על ידי: Rude Cormorant, התווסף לאתר ב:
2005 - 2006 Arsenal away חולצת כדורגל.
הועלה על ידי מאי 22, 2014
עוד דוגמאות של החולצה הזו
2008-09 Arsenal Away Shirt (Excellent 8/10) Nike Original Vintage shirt from Classic Football Shirts Ltd.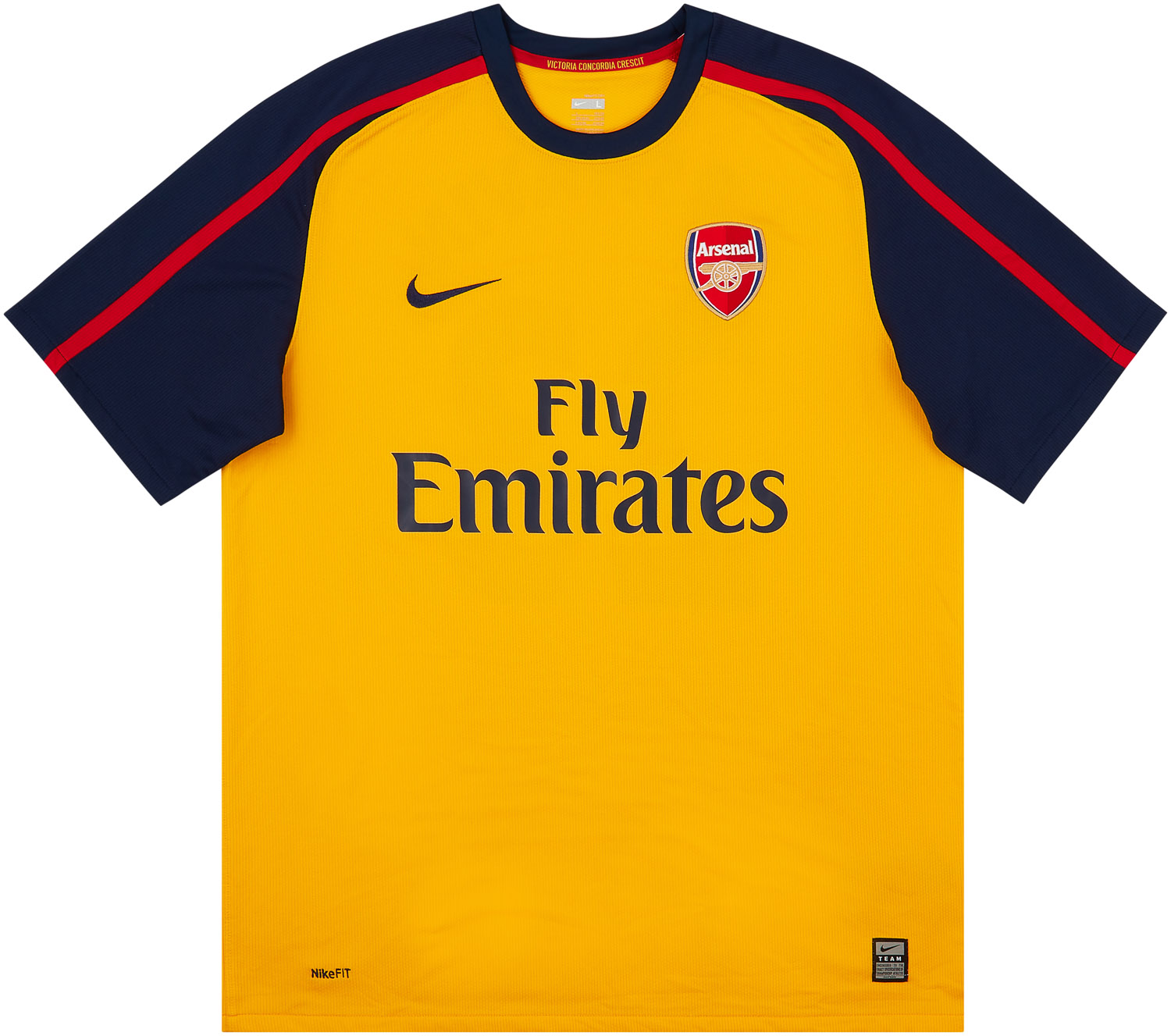 £59.99
2008/09
Condition - Excellent (8/10) . Details, the odd tiny dot mark, the odd tiny bobble and pull - otherwise nice material feel, sponsor is superb Made by - Nike Team mates - Walcott, Fabregas, van Persie, Toure, Gallas, Denilson, Arshavin Notes - Away shirt as worn in the Gunners run to the FA Cup and Champions League Semi-Finals. This was a tribute to the shirt worn in the 1989 victory at Anfield which handed Arsenal the title. In this campaign, it was used when Arshavin scored all four goals... more
Available direct from Classic Football Shirts Ltd. for just £59.99.