AC Milan Home חולצת כדורגל 1987 - 1988
The AC Milan shirt sponsor from 1987 to 1988 was Mediolanum.
הועלה על ידי: AC MILAN FOOTBALL SHIRTS STAFF, התווסף לאתר ב:
1987 - 1988 AC Milan home חולצת כדורגל. Ac Milan match shirt worn by Franco Baresi during the Serie A league 1987-88.
Please visit my website: www.freewebs.com/acmilanfootballshirts
הועלה על ידי פברואר 4, 2009
AC Milan 1988 Retro Football Shirt Scoredraw Retro Replica shirt from 3Retro Football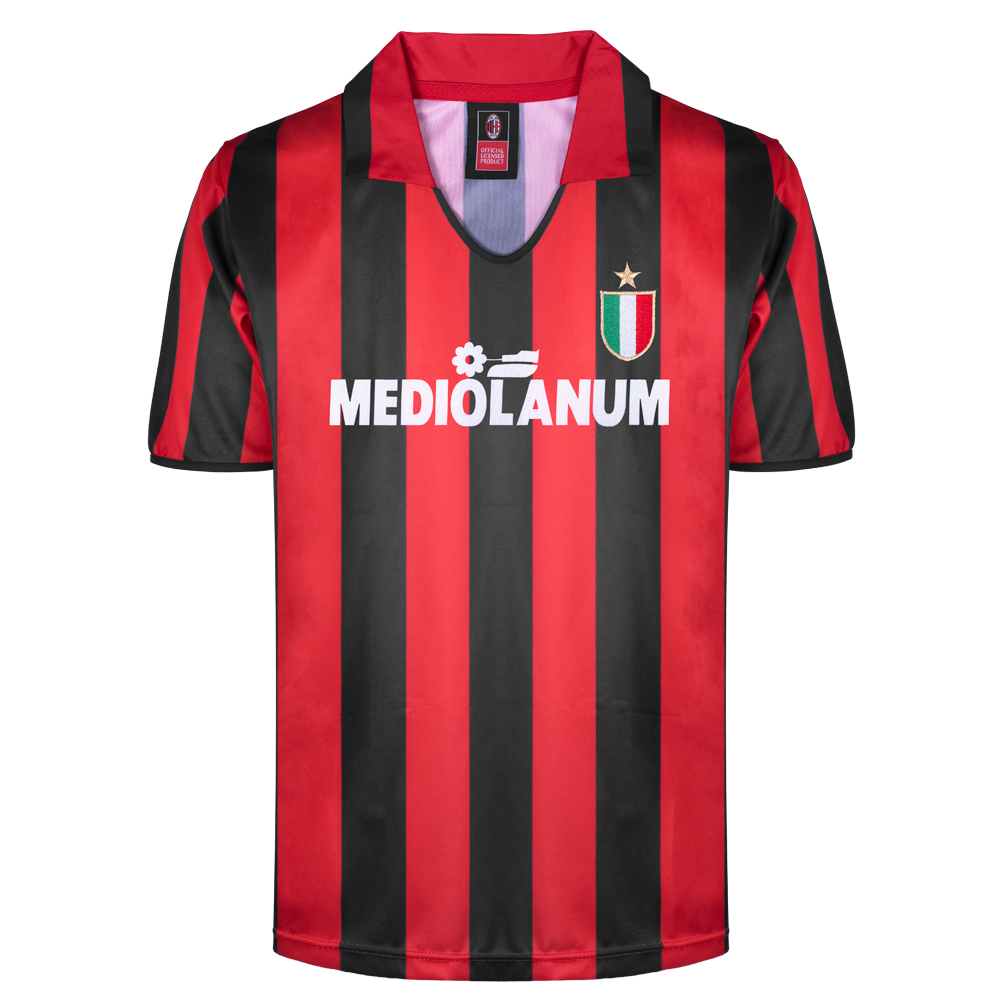 £40
1988
AC Milan 1988 Retro Football Shirt Worn for the 1987-88, 88-89 seasons Milan would win Serie A in the first season with the introdcution of Van Basten and Gullit and in the second season the European Cup and Supercoppa Italiana Arrigo Sacchi had a team full of greats including Baresi, Maldini, Donadoni, Rijkaard, Van Basten and Gullit
Available direct from 3Retro Football for just £40.