AC Milan Away חולצת כדורגל 1993 - 1994
The AC Milan shirt sponsor from 1993 to 1994 was Motta.
הועלה על ידי:
Anon

, התווסף לאתר ב:

1993 - 1994 AC Milan away חולצת כדורגל.

הועלה על ידי Anon פברואר 18, 2007
עוד דוגמאות של החולצה הזו
Ac Milan away shirt worn in Supercoppa League 1993 against Torino by Paolo Maldini.

Visit my website:

www.freewebs.com/acmilanfootballshirts

הועלה על ידי AC MILAN FOOTBALL SHIRTS STAFF יולי 18, 2008

הועלה על ידי fifacollection@fibertel.com.ar נובמבר 7, 2008
AC Milan 1994 Shirt Club Branded Retro Replica shirt from Kitbag Ltd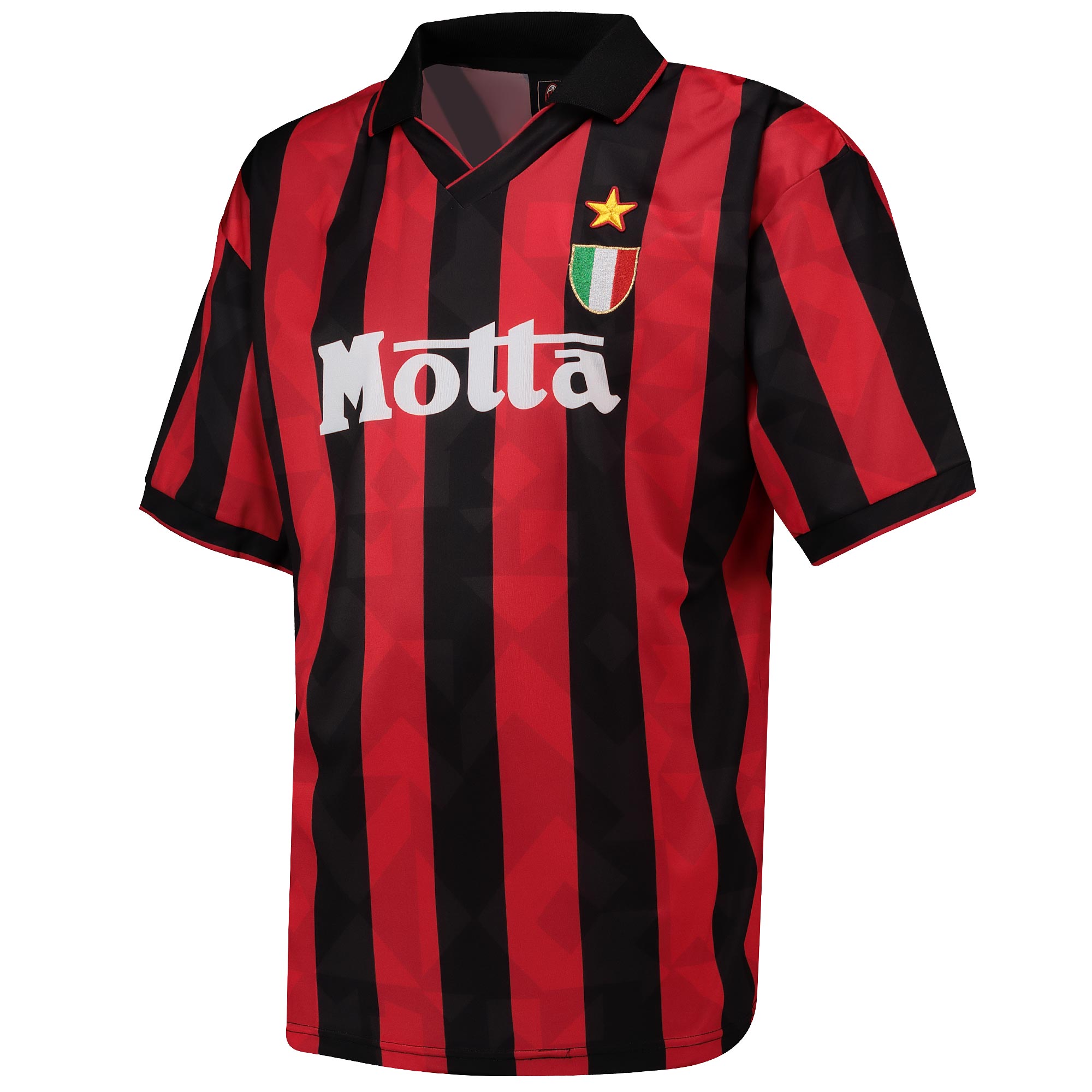 £35
1994
Celebrate your heroes from yesteryear. An essential item for fans of all ages, this item brings back a lot of great memories.
Available direct from Kitbag Ltd for just £35.
AC Milan football shirts for sale
For a great selection of shirts you can buy online right now visit our website dedicated to selling AC Milan shirts: