Μακριά φανέλα ποδόσφαιρου
West Ham United Μακριά φανέλα ποδόσφαιρου 1980 - 1981
Υποβλήθηκε από:
Chris Worrall

, Προστέθηκε στην ιστοσελίδα στο:

1980 - 1981 West Ham United away φανέλα ποδόσφαιρου. Quality adidas stunner from 1980/81, this was worn at Wembley in 81 for the League Cup Final.

Υποβλήθηκε από Chris Worrall Ιούλιος 19, 2007
West Ham Utd 1980 FA Cup Final Shirt Club Branded Retro Replica shirt from Kitbag Ltd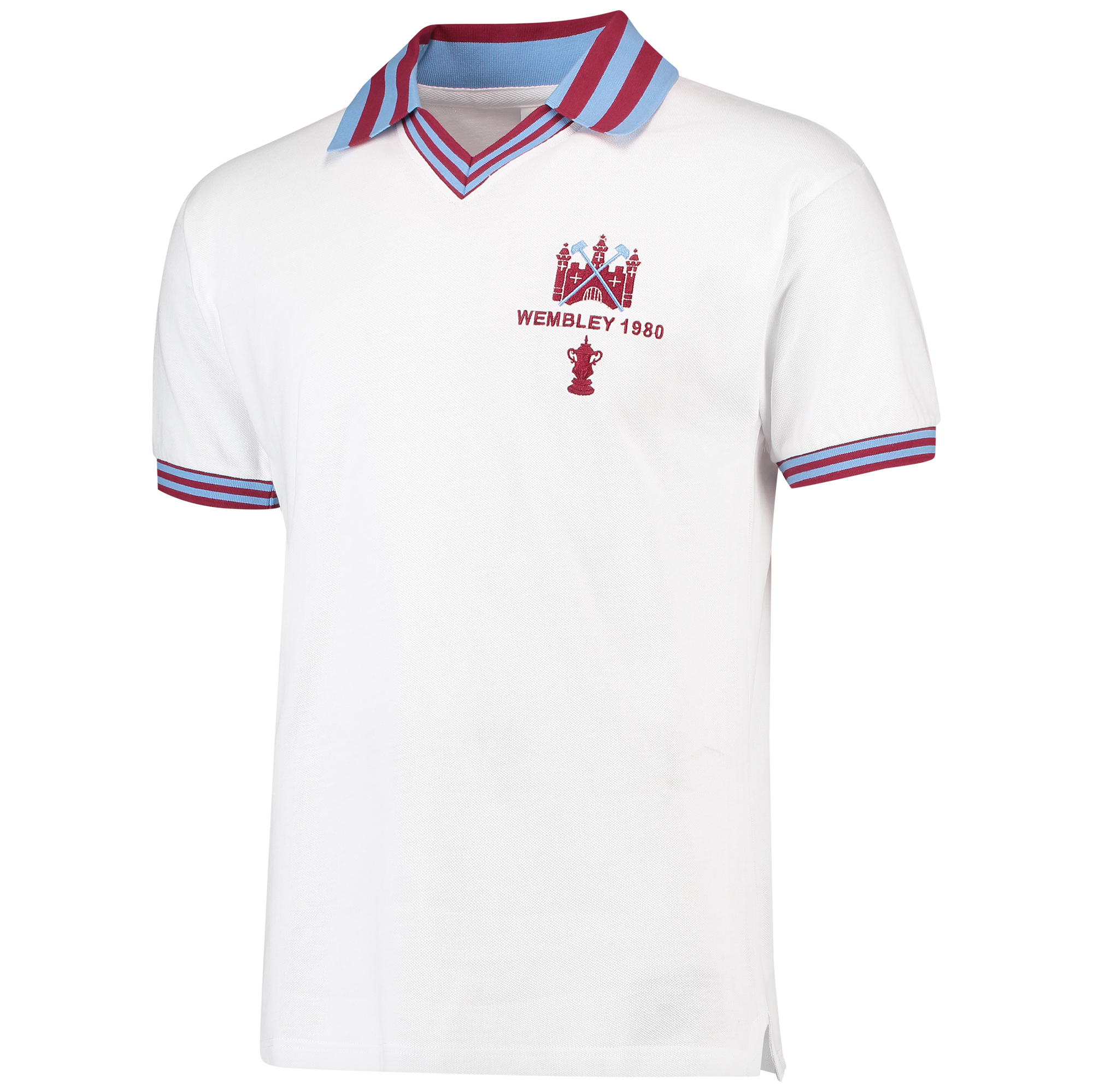 £31.5
1980
West Ham United 1980 FA Cup Final Shirt Second Division underdogs West Ham United famously overcome Arsenal at Wembley stadium in the May sunshine with the legendary Trevor Brooking heading the winning goal. Features include:- Official Licensed Retro Shirt-*Click image to see this detail-Composition: 100% Polyester
Available direct from Kitbag Ltd for just £31.5.
More details Buy Now! more West Ham United Retro Replica Shirts
Επιστροφή στην West Ham Unitedφανέλες σελίδα
West Ham United Φανέλες ποδόσφαιρου for sale
For a great selection of shirts you can buy online right now visit our website dedicated to selling West Ham United shirts: