Τερματοφύλακας φανέλα ποδόσφαιρου
Newcastle Τερματοφύλακας φανέλα ποδόσφαιρου 1995 - 1996
The Newcastle shirt sponsor from 1995 to 1996 was Newcastle Brown Ale.
Υποβλήθηκε από: VS Vintage Sports, Προστέθηκε στην ιστοσελίδα στο:
1995 - 1996 Newcastle goalkeeper φανέλα ποδόσφαιρου.
Υποβλήθηκε από Ιανουάριος 4, 2011
Περισσότερα παραδείγματα άυτης της φανέλας
1990-93 Newcastle United Home Shirt (Fair) Umbro Original Vintage shirt from Classic Football Shirts Ltd.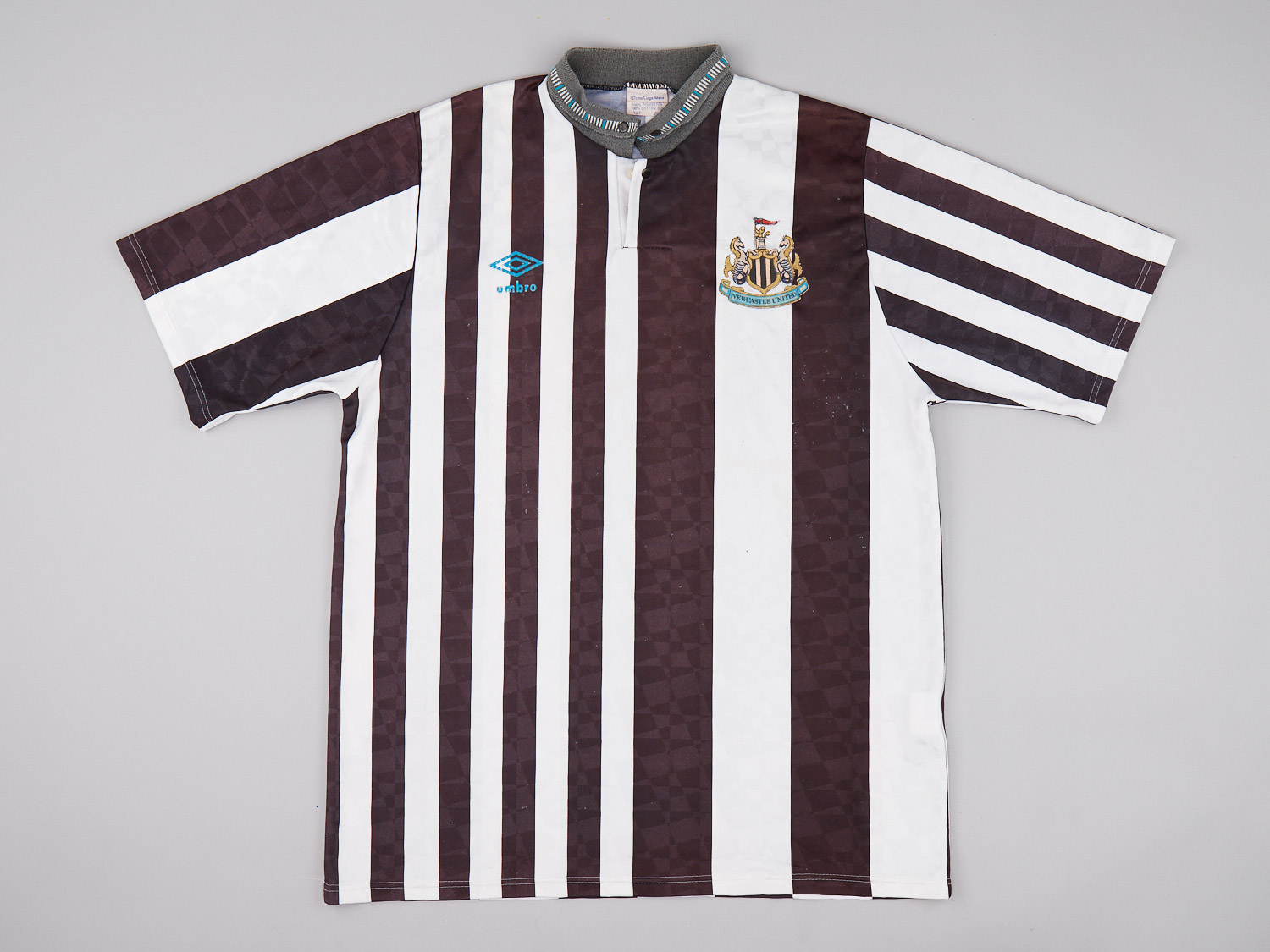 £19.99
1990/93
Condition - Fair Defects - Custom name and number printed to reverse - unofficial print style used - some fade to print, heavy fade to overall look, heavy bobbling and pulls throughout, noticeable fade and wear to badges, collar snap button no longer functions, multiple tiny faint marks throughout Large (42-44") Made by - Umbro
Available direct from Classic Football Shirts Ltd. for just £19.99.
More details Buy Now! more Newcastle Original Vintage Shirts
Επιστροφή στην Newcastleφανέλες σελίδα