Τερματοφύλακας φανέλα ποδόσφαιρου
Liverpool Τερματοφύλακας φανέλα ποδόσφαιρου 2006 - 2007
The Liverpool shirt sponsor from 2006 to 2007 was Carlsberg.
Υποβλήθηκε από: Michael Yip, Προστέθηκε στην ιστοσελίδα στο:
2006 - 2007 Liverpool goalkeeper φανέλα ποδόσφαιρου. Liverpool 2007 Champions League Final Goalkeeper Away Match Spare Shirt (Daniele Padelli's match supplied spare shirt assigned to him in the Athens Final, though he was not named in the starting lineup or substitutes)
Visit my website http://www.LiverpoolKits.com for more Liverpool match worn / issued shirts & replicas from 1970s till now.
Υποβλήθηκε από Ιανουάριος 11, 2011
The Little Book of Liverpool from Official LFC Shop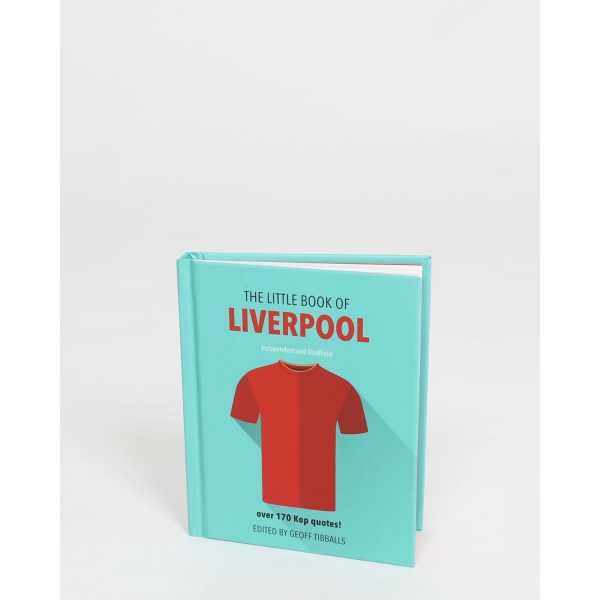 £5.99
The Little book of Liverpool is a classic collection of pearls of wit and wisdom by and about the illustrious managers, the famous players and the celebrity fans who have manned the ramparts at Fortress Anfield. From Bill shankly to Jurgen Klopp, Kenny Dalglish to Steven Gerrard, from the European Glory Nights, to the gegenpressing verve of the new generation of reds, here are more than 170 quotes to delight commited kopites everywhere.
Available direct from Official LFC Shop for just £5.99.
Επιστροφή στην Liverpoolφανέλες σελίδα