Ειδική φανέλα ποδόσφαιρου
Liverpool Ειδική φανέλα ποδόσφαιρου 2009 - 2010
The Liverpool shirt sponsor from 2009 to 2010 was Carlsberg.
Υποβλήθηκε από: N Broadhead, Προστέθηκε στην ιστοσελίδα στο:
2009 - 2010 Liverpool special φανέλα ποδόσφαιρου. Match issue formotion Gerrard shirt with special chinese carlsberg sponsor used in the final home game of the season
Υποβλήθηκε από Ιανουάριος 2, 2011
2010-12 Liverpool Home Shirt (Excellent - 9/10) adidas Original Vintage shirt from Classic Football Shirts Ltd.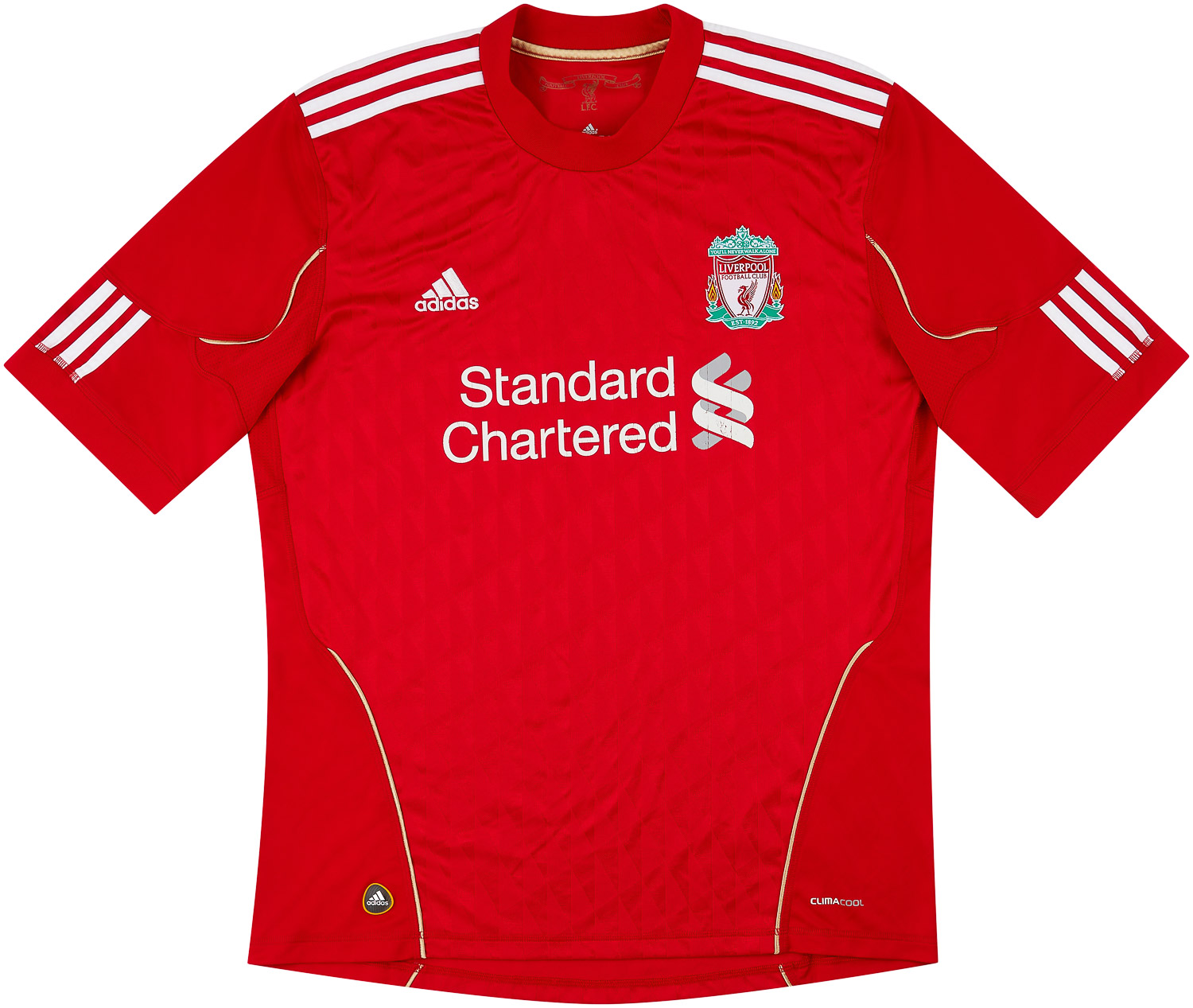 £59.99
2010/12
Condition - Excellent (9/10). Details - Bright colours, adidas logo is stitched, a few tiny bobbles and pulls - otherwise nice material feel, crest and sponsor are superbMade by - adidasPlayers - Gerrard, Suárez, Kuyt, Maxi, CarrollNotes - Home shirt as worn in a tumultuous period at the club, instigated by the departure of steady hand Rafa Benítez ahead of the 2010-11 season. Roy Hodgson took the reins but the Reds struggled for form, leading to his swift replacement with club legend Kenny... more
Available direct from Classic Football Shirts Ltd. for just £59.99.
More details Buy Now! more Liverpool Original Vintage Shirts
Επιστροφή στην Liverpoolφανέλες σελίδα