Hertha Home φανέλα ποδόσφαιρου 1999 - 2000
The Hertha shirt sponsor from 1999 to 2000 was Die Continentale.
Υποβλήθηκε από: Russell Osborne, Προστέθηκε στην ιστοσελίδα στο:
1999 - 2000 Hertha home φανέλα ποδόσφαιρου.
Υποβλήθηκε από Ιούνιος 15, 2007
Περισσότερα παραδείγματα άυτης της φανέλας
2000-01 Hertha Berlin Away Shirt Nike Original Vintage shirt from Classic Football Shirts Ltd.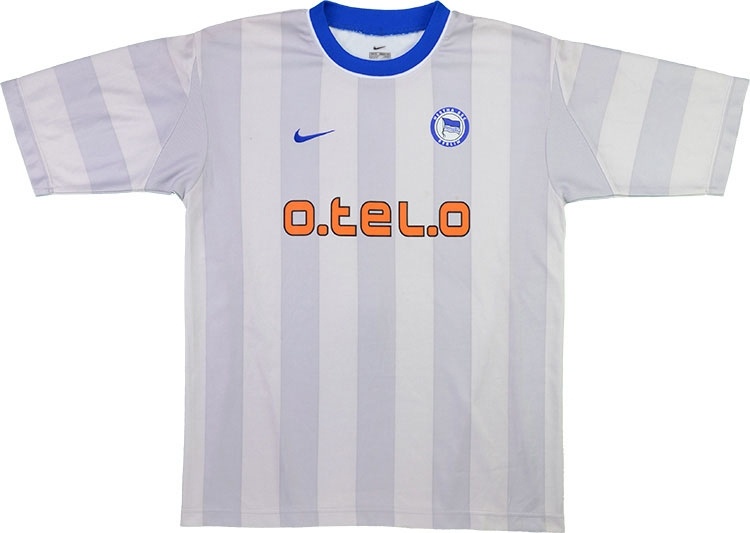 £49.99
2000/01
Condition - Excellent . Details - Bright colours, badges are stitched, sponsor is great for age, one faint 5mm mark to mid reverse, the odd tiny bobble and pull - otherwise nice material feel Made by - Nike Players - Wosz, Šimunić, Thom, Beinlich, Alex Alves Notes - Away shirt as worn when the side qualified for the UEFA Cup with a fifth place finish in the Bundesliga
Available direct from Classic Football Shirts Ltd. for just £49.99.
Επιστροφή στην Herthaφανέλες σελίδα