Υποβλήθηκε από: shirtsUA, Προστέθηκε στην ιστοσελίδα στο:
2007 - 2009 Denmark goalkeeper φανέλα ποδόσφαιρου. This shirt was prepared for Danish goalkeeper Stephan Andersen (he was on the bench in that day) for away match vs Malta (FIFA World Cup 2010 Qualifiers) on 28 March 2009.
Υποβλήθηκε από Μάρτιος 1, 2018
Περισσότερα παραδείγματα άυτης της φανέλας
2010-11 Denmark Player Issue Away Shirt Adidas Original Vintage shirt from Classic Football Shirts Ltd.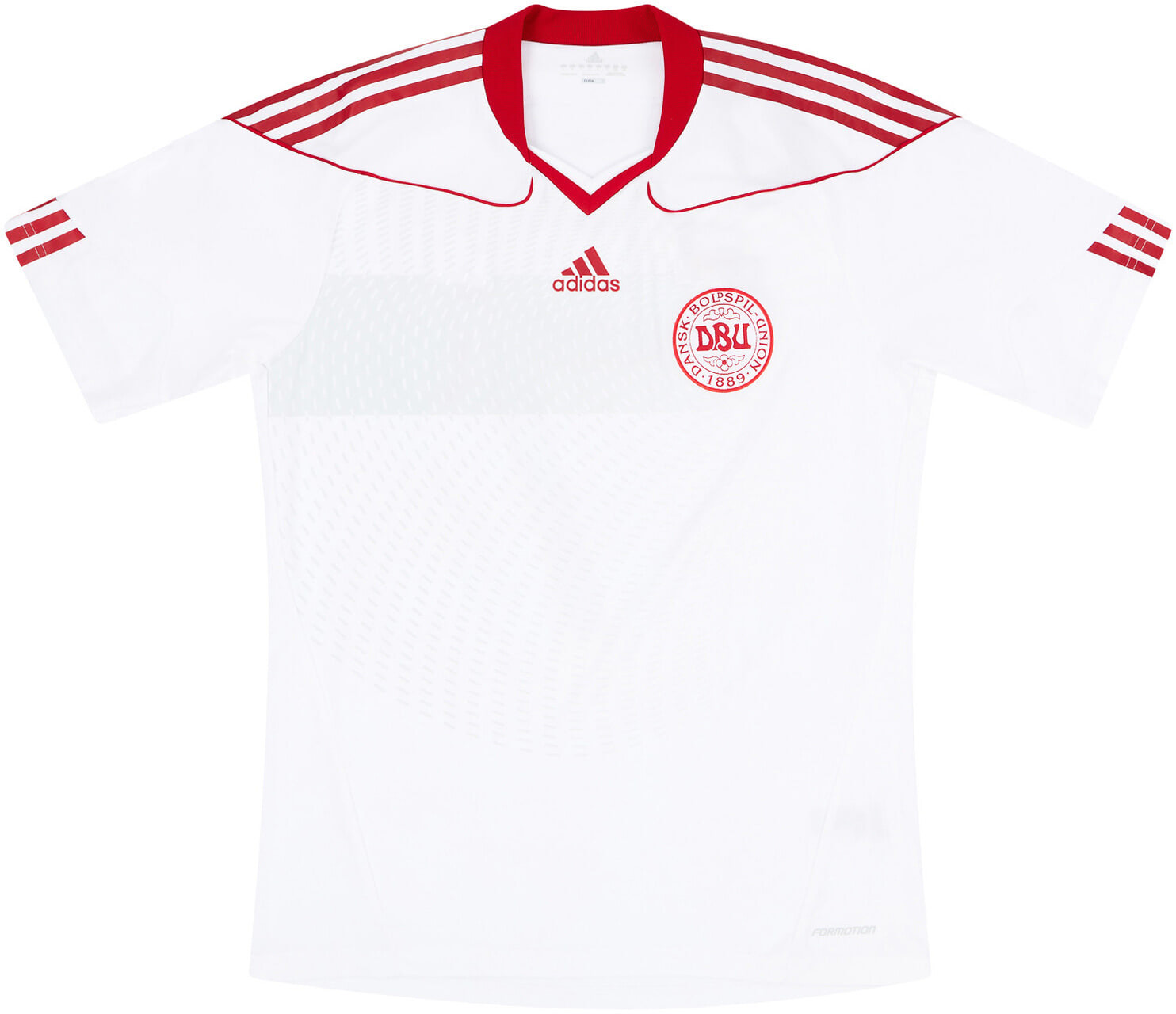 £59.99
2010/11
Condition of shirt - Very Good . Details - Bright colours, a few 5mm marks throughout - largest 1cm to mid-front, the odd 1-2cm pull to reverse, crest is stitched, Adidas logo is great Made by - Adidas Players - Eriksen, Bendtner, Tomasson, Rommedahl, Kjaer Player issue features -  Formotion version with transfer material Adidas logo Notes - Player issue away shirt as worn at the 2010 World Cup when the side were eliminated at the Group Stage despite only needing to beat Japan in their... more
Available direct from Classic Football Shirts Ltd. for just £59.99.
Επιστροφή στην Denmarkφανέλες σελίδα