τρίτος φανέλα ποδόσφαιρου
Chelsea τρίτος φανέλα ποδόσφαιρου 1988 - 1990
The Chelsea shirt sponsor from 1988 to 1990 was Commodore.
Υποβλήθηκε από: LG, Προστέθηκε στην ιστοσελίδα στο:
1988 - 1990 Chelsea third φανέλα ποδόσφαιρου. Rare sponsored version
Υποβλήθηκε από Σεπτέμβριος 5, 2017
Περισσότερα παραδείγματα άυτης της φανέλας
Chelsea 1986 shirt Scoredraw Retro Replica shirt from 3Retro Football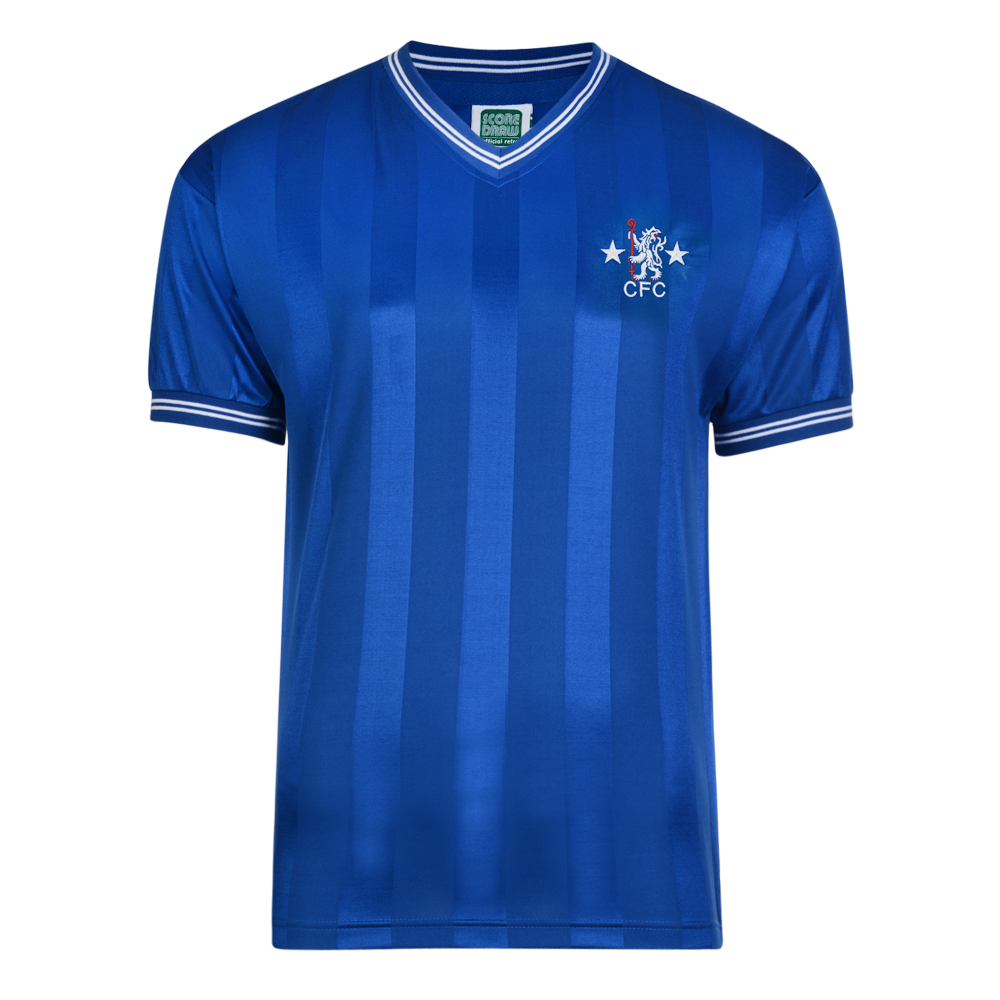 £30
1986
Chelsea 1986 shirt John Hollins first season in charge and Chelsea finished a respectable 6th in the 1985-86 season In March 1986 at Wembley Chelsea defeated Manchester City 5-4 in the Full Members Cup Final
Available direct from 3Retro Football for just £30.
Επιστροφή στην Chelseaφανέλες σελίδα