Υποβλήθηκε από:
Rodney George

, Προστέθηκε στην ιστοσελίδα στο:

1985 - 1986 Chelsea away φανέλα ποδόσφαιρου. Hi Guys

The long sleeve Chelsea 1985-86 I had made for me, I have since got a short sleeve version, if you can add also on the website please, as I have shorts with it

Chelsea used the red Le Coq Sportif as their main send shirt for that season, because for some reason Le Coq didn't want to make a yellow version, although they did for Everton.

This shirt as well as the home shirt were only used for one season only and in my opinion our last great away shirt

Υποβλήθηκε από Rodney George Σεπτέμβριος 6, 2014
Chelsea 1988 Away Shirt Club Branded Retro Replica shirt from Kitbag Ltd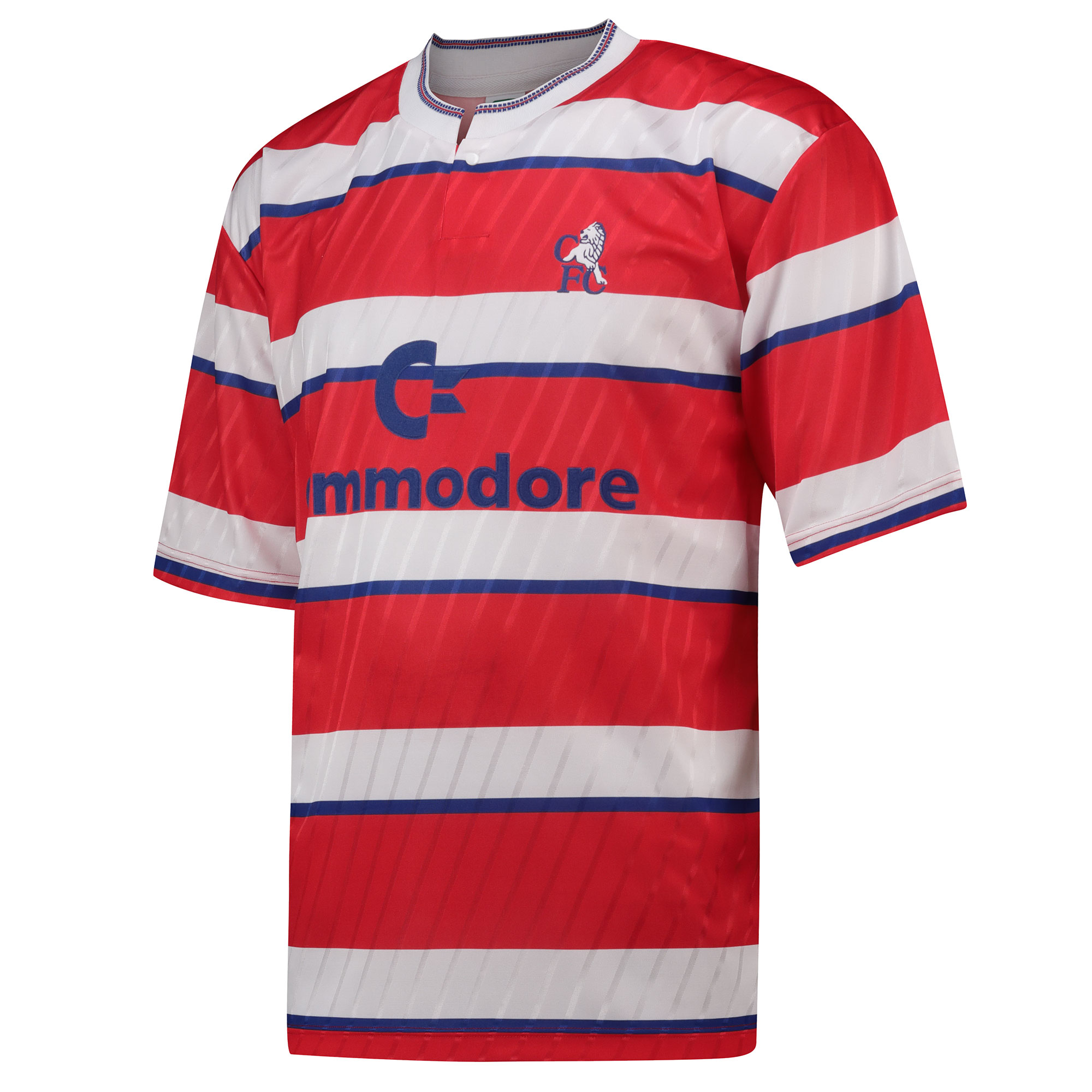 £35
1988
Celebrate your heroes from yesteryear. An essential item for fans of all ages, this item brings back a lot of great memories.
Available direct from Kitbag Ltd for just £35.
Επιστροφή στην Chelseaφανέλες σελίδα
Chelsea football shirts for sale
For a great selection of shirts you can buy online right now visit our website dedicated to selling Chelsea shirts: