Υποβλήθηκε από:
damien

, Προστέθηκε στην ιστοσελίδα στο:

1992 - 1995 Barcelona away φανέλα ποδόσφαιρου. Visca El Barca

Υποβλήθηκε από damien Μάιος 22, 2011
Περισσότερα παραδείγματα άυτης της φανέλας
From my collection I do have some for sale from daveprice622@msn.com

Υποβλήθηκε από David Price Μάιος 11, 2010

Kapa away shirt, don't know the seasons, help anyone????

Υποβλήθηκε από tom darbyshire Μάρτιος 4, 2007
Barcelona 1997 ECWC Final shirt Score Draw Retro Replica shirt from 3Retro Football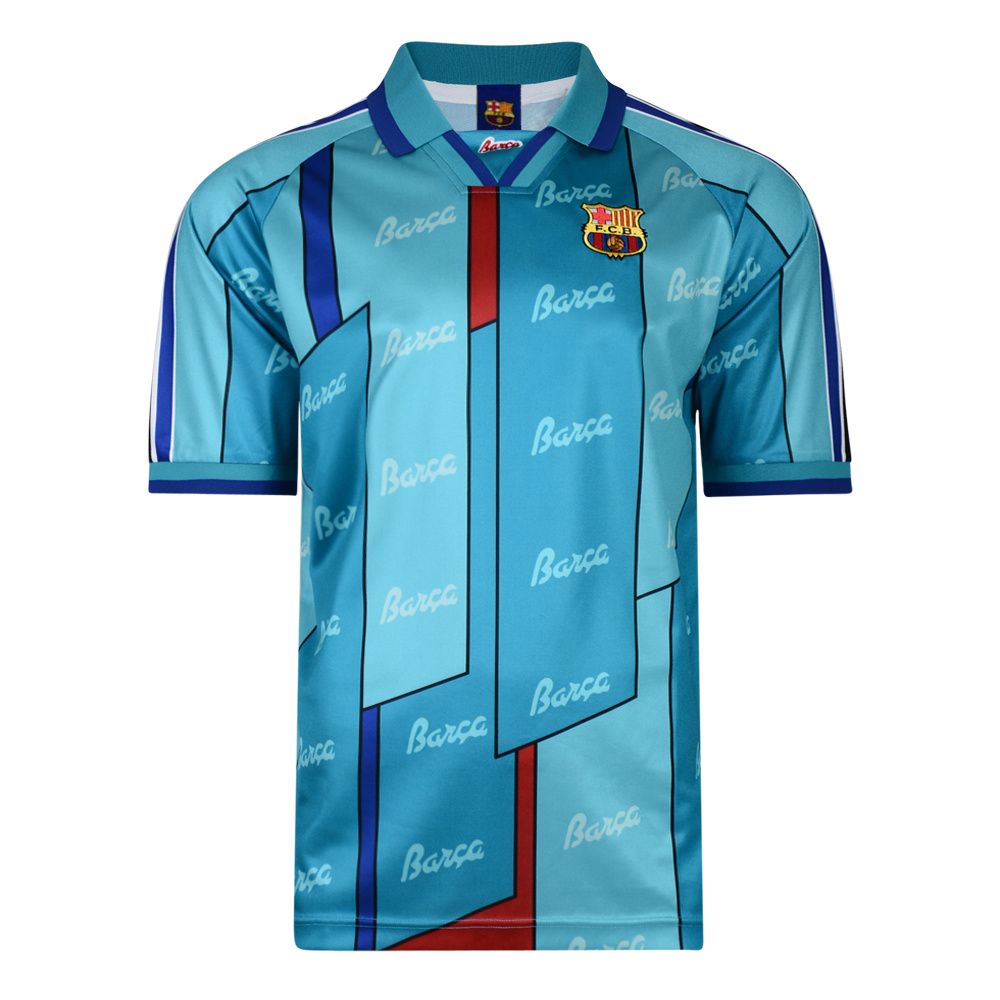 £30
1997
Barcelona 1997 ECWC Final Shirt Worn in the European Cup Winners Cup final against PSG in Rotterdam Ronaldo scored the only goal of the game with a penalty to win 1-0 Bobby Robson managing the team Barcelona would win the trophy for a fourth time
Available direct from 3Retro Football for just £30.
Επιστροφή στην Barcelonaφανέλες σελίδα
Barcelona Φανέλες ποδόσφαιρου for sale
For a great selection of shirts you can buy online right now visit our website dedicated to selling Barcelona shirts: