Barcelona Home φανέλα ποδόσφαιρου 2008 - 2009
The Barcelona shirt sponsor from 2008 to 2009 was Unicef.
Υποβλήθηκε από: simon qaso, Προστέθηκε στην ιστοσελίδα στο:
2008 - 2009 Barcelona home φανέλα ποδόσφαιρου. Nike barcelona 2008-2009 men size large
Υποβλήθηκε από Νοέμβριος 28, 2021
Περισσότερα παραδείγματα άυτης της φανέλας
2011-12 Barcelona Home Shirt Nike Original Vintage shirt from Classic Football Shirts Ltd.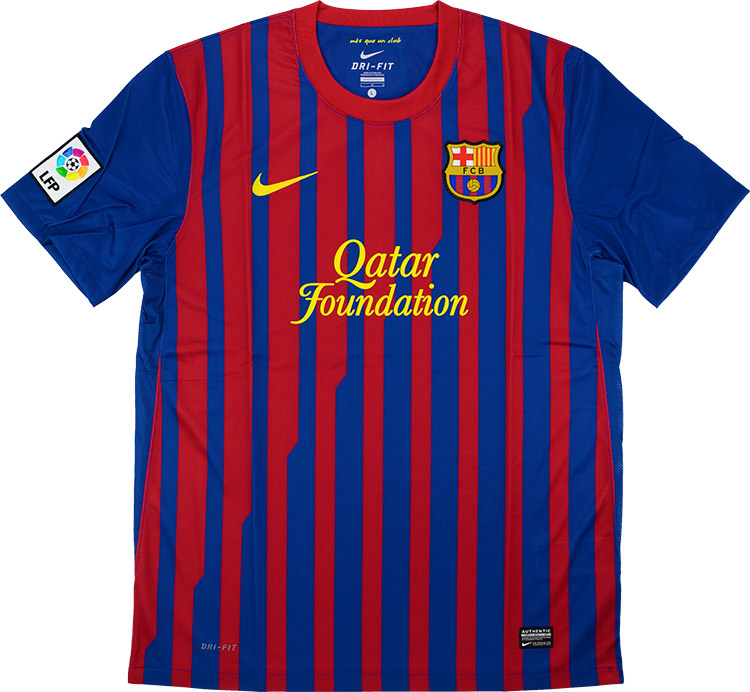 £34.99
2011/12
Condition - Good . Details - Badges are stitched, slight fade to overall look, some creasing and wear to sponsors, inner collar motif has worn away leaving a visible outline, some marks (largest approx. 3cm) - mainly to upper front and reverse, the odd bobble - otherwise nice material feel Made by - Nike Players - Messi, Xavi, Iniesta, Sánchez, Fàbregas, Piqué Notes - Home shirt as worn during Pep Guardiola's last term in charge at the Camp Nou. The Catalan giants failed to retain two of... more
Available direct from Classic Football Shirts Ltd. for just £34.99.
More details Buy Now! more Barcelona Original Vintage Shirts
Επιστροφή στην Barcelonaφανέλες σελίδα