Τερματοφύλακας φανέλα ποδόσφαιρου
Arsenal Τερματοφύλακας φανέλα ποδόσφαιρου 2001 - 2002
The Arsenal shirt sponsor from 2001 to 2002 was Dreamcast.
Υποβλήθηκε από: SpiKKi, Προστέθηκε στην ιστοσελίδα στο:
2001 - 2002 Arsenal goalkeeper φανέλα ποδόσφαιρου.
Υποβλήθηκε από Ιούνιος 4, 2014
2005-06 Arsenal Home Shirt - Fair 4/10 - () Nike Original Vintage shirt from Classic Football Shirts Ltd.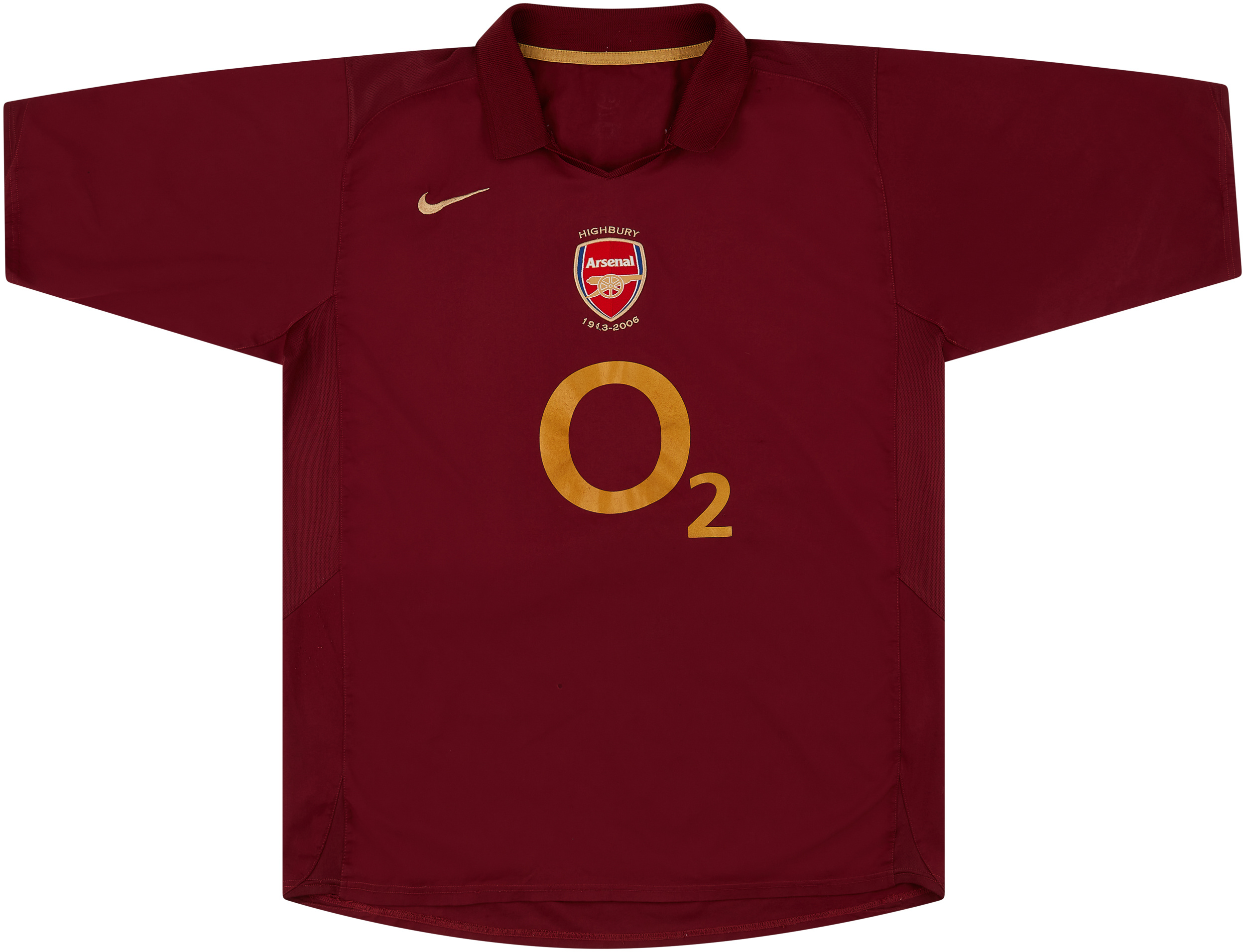 £59.99
2005/06
Images are of exact item Condition - Fair 4/10 XXL (47-48")Defects - Slight cracking to sponsor, 5mm hole to lower front, several smaller 1mm holes throughout, a few material catches to left shoulder - largest 6cm, light bobbling and some pulls throughout - largest 4cmPlayers - Henry, Bergkamp, Pires, Touré, Fàbregas, Campbell, Owusu-AbeyieNotes - Redcurrant home shirt as worn when the side ensured qualification for the Champions League at the expense of bitter rivals Tottenham.  A Thierry... more
Available direct from Classic Football Shirts Ltd. for just £59.99.
Επιστροφή στην Arsenalφανέλες σελίδα