Μακριά φανέλα ποδόσφαιρου
Arsenal Μακριά φανέλα ποδόσφαιρου 1996 - 1997
The Arsenal shirt sponsor from 1996 to 1997 was JVC.
Υποβλήθηκε από: mrizalar, Προστέθηκε στην ιστοσελίδα στο:
1996 - 1997 Arsenal away φανέλα ποδόσφαιρου.
Υποβλήθηκε από Ιανουάριος 20, 2015
Περισσότερα παραδείγματα άυτης της φανέλας
1998-99 Arsenal Home Shirt - Fair 3/10 - () Nike Original Vintage shirt from Classic Football Shirts Ltd.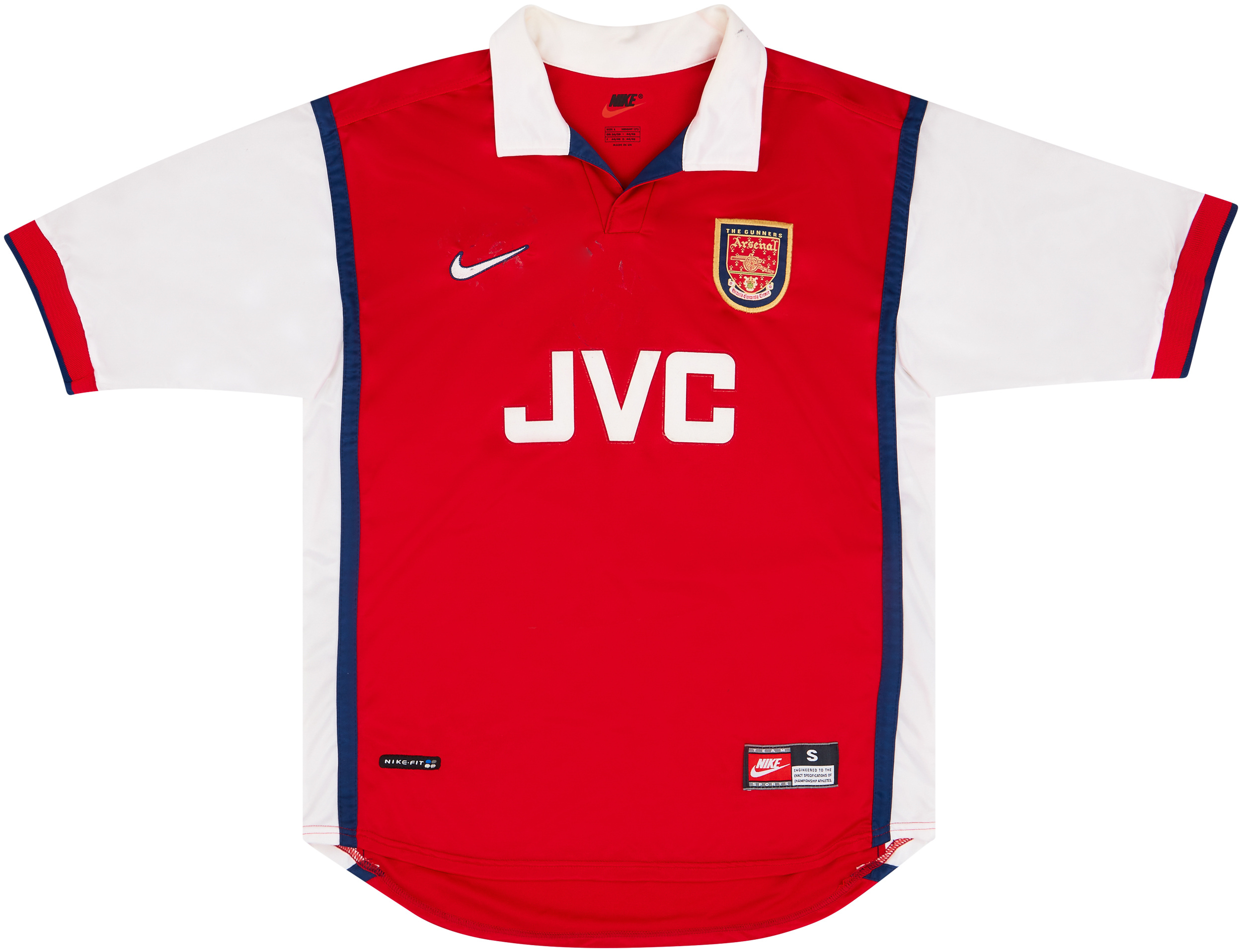 £49.99
1998/99
Condition - Fair 3/10 Small (36-38")Defects - Several marks throughout front - largest 15cm, a few smaller marks to upper reverse and throughout sleeves - largest 15cmPlayers - Anelka, Adams, Bergkamp, Vivas, VieiraNotes - Final ever JVC shirt, only worn for one season. The side finished second in the league with only one point separating them from champions Manchester United Images are of exact item
Available direct from Classic Football Shirts Ltd. for just £49.99.
Επιστροφή στην Arsenalφανέλες σελίδα