Τερματοφύλακας φανέλα ποδόσφαιρου
Arsenal Τερματοφύλακας φανέλα ποδόσφαιρου 2003 - 2004
The Arsenal shirt sponsor from 2003 to 2004 was O2.
Υποβλήθηκε από: Jerker Emanuelson, Προστέθηκε στην ιστοσελίδα στο:
2003 - 2004 Arsenal goalkeeper φανέλα ποδόσφαιρου. Rami Shaaban signed goalkeeper match shirt.
Υποβλήθηκε από Μάιος 5, 2012
2006-08 Arsenal Home Shirt - Fair 4/10 - () Nike Original Vintage shirt from Classic Football Shirts Ltd.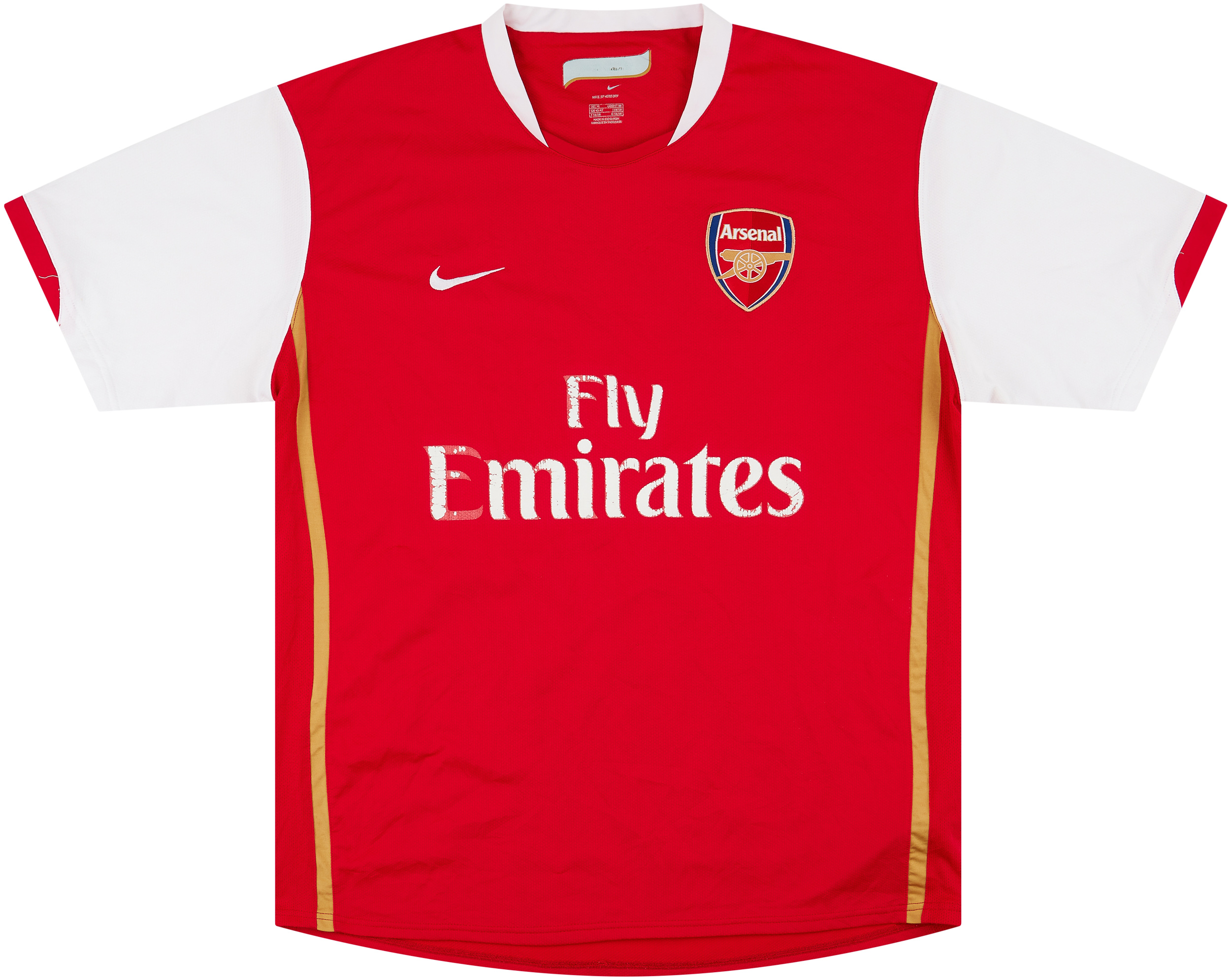 £19.99
2006/08
Images are of exact item Condition - Fair 4/10 XL (45-47")Defects - Slight fade to overall look, noticeable wear and cracking to sponsor, a few small pulls and bobbles to lower and mid-front (largest 1.2cm)Players - Henry, Adebayor, van Persie, Gallas, EbouéNotes - Home shirt as worn in the seasons in which Arsenal finished in a disappointing fourth place following it up with an improved third in 2007-08. Robin van Persie would finish as the Gunners' top scorer in 2007 with 13 goals in all... more
Available direct from Classic Football Shirts Ltd. for just £19.99.
Επιστροφή στην Arsenalφανέλες σελίδα