Μακριά φανέλα ποδόσφαιρου
Arsenal Μακριά φανέλα ποδόσφαιρου 2005 - 2006
The Arsenal shirt sponsor from 2005 to 2006 was O2.
Υποβλήθηκε από: Rude Cormorant, Προστέθηκε στην ιστοσελίδα στο:
2005 - 2006 Arsenal away φανέλα ποδόσφαιρου.
Υποβλήθηκε από Μάιος 22, 2014
Περισσότερα παραδείγματα άυτης της φανέλας
2006 Arsenal Dennis Bergkamp Testimonial Shirt - Excellent 9/10 - () Nike Original Vintage shirt from Classic Football Shirts Ltd.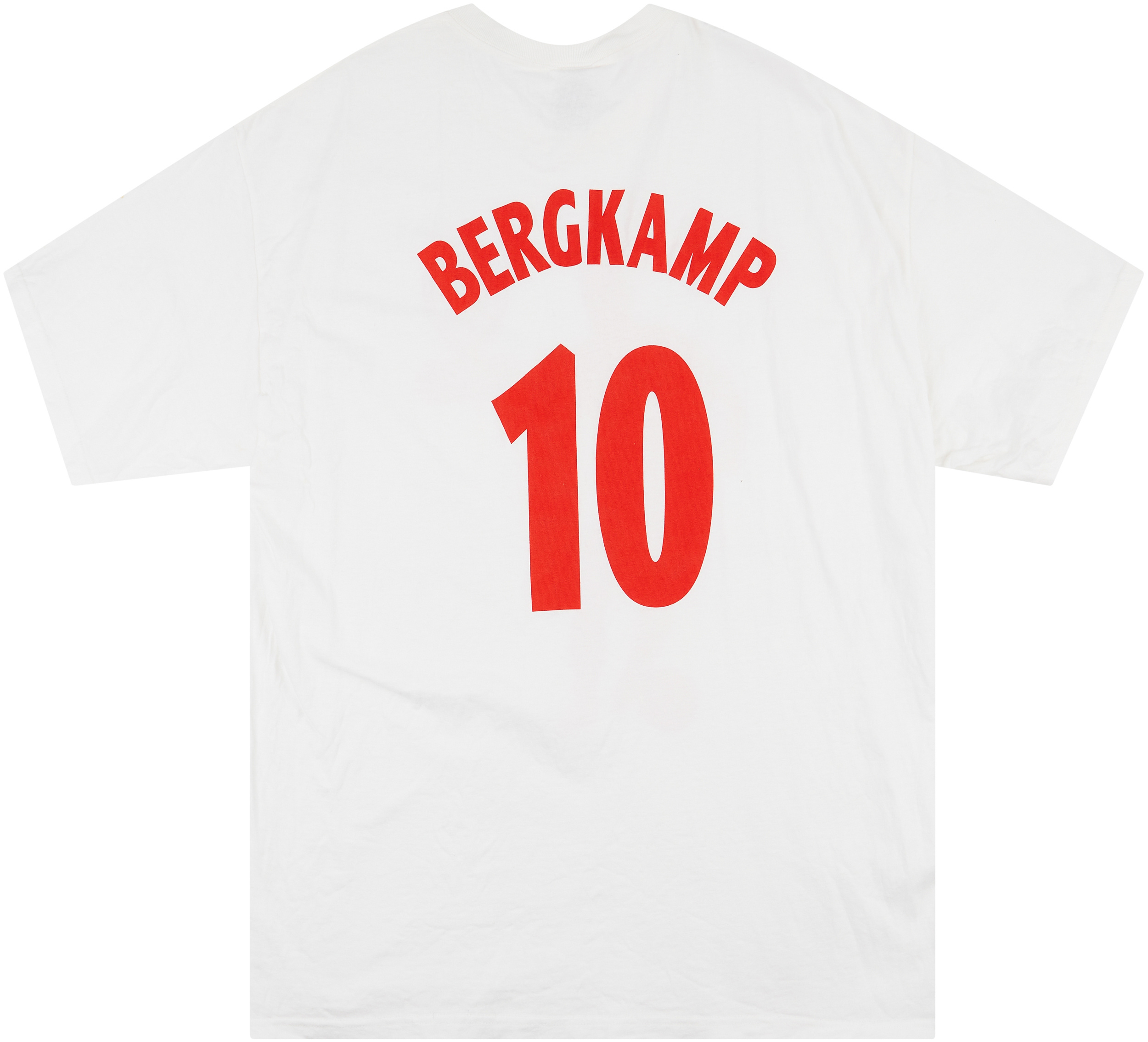 £59.99
2006
Condition - Excellent 9/10 XL (46-48")Defects - A couple of tiny light marks to reverse detail, some very light bobblingPlayers - Henry, Adebayor, van Persie, Gallas, EboueNotes - Rare shirt to commemorate Dennis Bergkamp's testimonial match when Arsenal took on Ajax at the Emirates Stadium. This was the first match to be played at the Gunners' new home and ended in a 2-1 victory to the home side Images are of exact item
Available direct from Classic Football Shirts Ltd. for just £59.99.
Επιστροφή στην Arsenalφανέλες σελίδα