Arsenal Home φανέλα ποδόσφαιρου 2010 - 2011
The Arsenal shirt sponsor from 2010 to 2011 was Emirates.
Υποβλήθηκε από: Armand The Chemist, Προστέθηκε στην ιστοσελίδα στο:
2010 - 2011 Arsenal home φανέλα ποδόσφαιρου.
Υποβλήθηκε από Απρίλιος 14, 2014
Περισσότερα παραδείγματα άυτης της φανέλας
2012-14 Arsenal Home Shirt Nike Original Vintage shirt from Classic Football Shirts Ltd.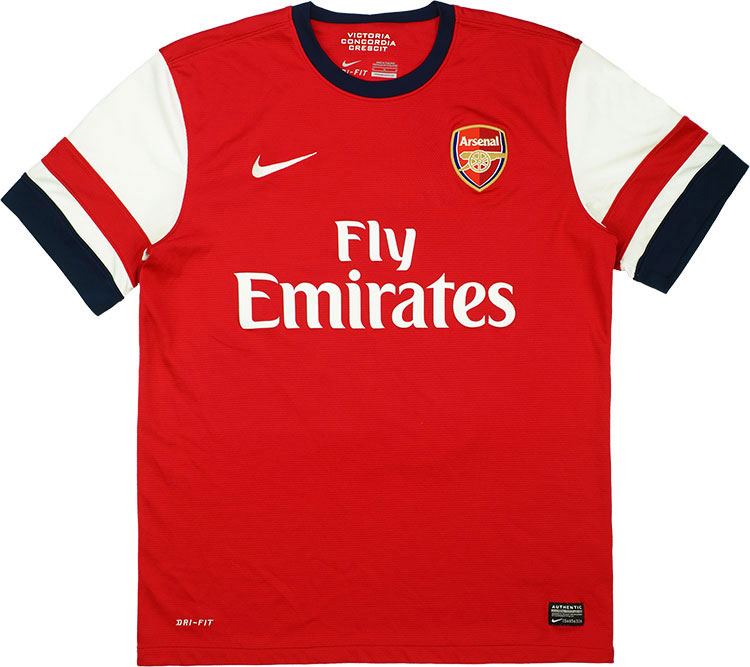 £44.99
2012/14
Condition - Good . Details - Badges are stitched, some fade to overall look, slight peeling and fade to sponsor, noticeable press marks to upper reverse, some bobbles and pulls - otherwise nice material feel Made by - Nike Players - Özil, Giroud, Ramsey, Walcott, Cazorla Notes - Last ever Nike home shirt after a 20-year partnership as worn when the side edged out rivals Tottenham for 4th place in the Premier League on the final day of the 2012-13 season and in the following campaign when... more
Available direct from Classic Football Shirts Ltd. for just £44.99.
Επιστροφή στην Arsenalφανέλες σελίδα