Μακριά φανέλα ποδόσφαιρου
AC Milan Μακριά φανέλα ποδόσφαιρου 2002 - 2003
The AC Milan shirt sponsor from 2002 to 2003 was Opel.
Υποβλήθηκε από: GGFK, Προστέθηκε στην ιστοσελίδα στο:
2002 - 2003 AC Milan away φανέλα ποδόσφαιρου. 2002-03 Milan away shirt + No.11 Rivaldo
from collection: http://community.webshots.com/user/ggemule
http://www.youtube.com/watch?v=-8gpVU9-bxU
Υποβλήθηκε από Μάιος 2, 2008
Περισσότερα παραδείγματα άυτης της φανέλας
2003-04 AC Milan Home Shirt - Good 5/10 - () adidas Original Vintage shirt from Classic Football Shirts Ltd.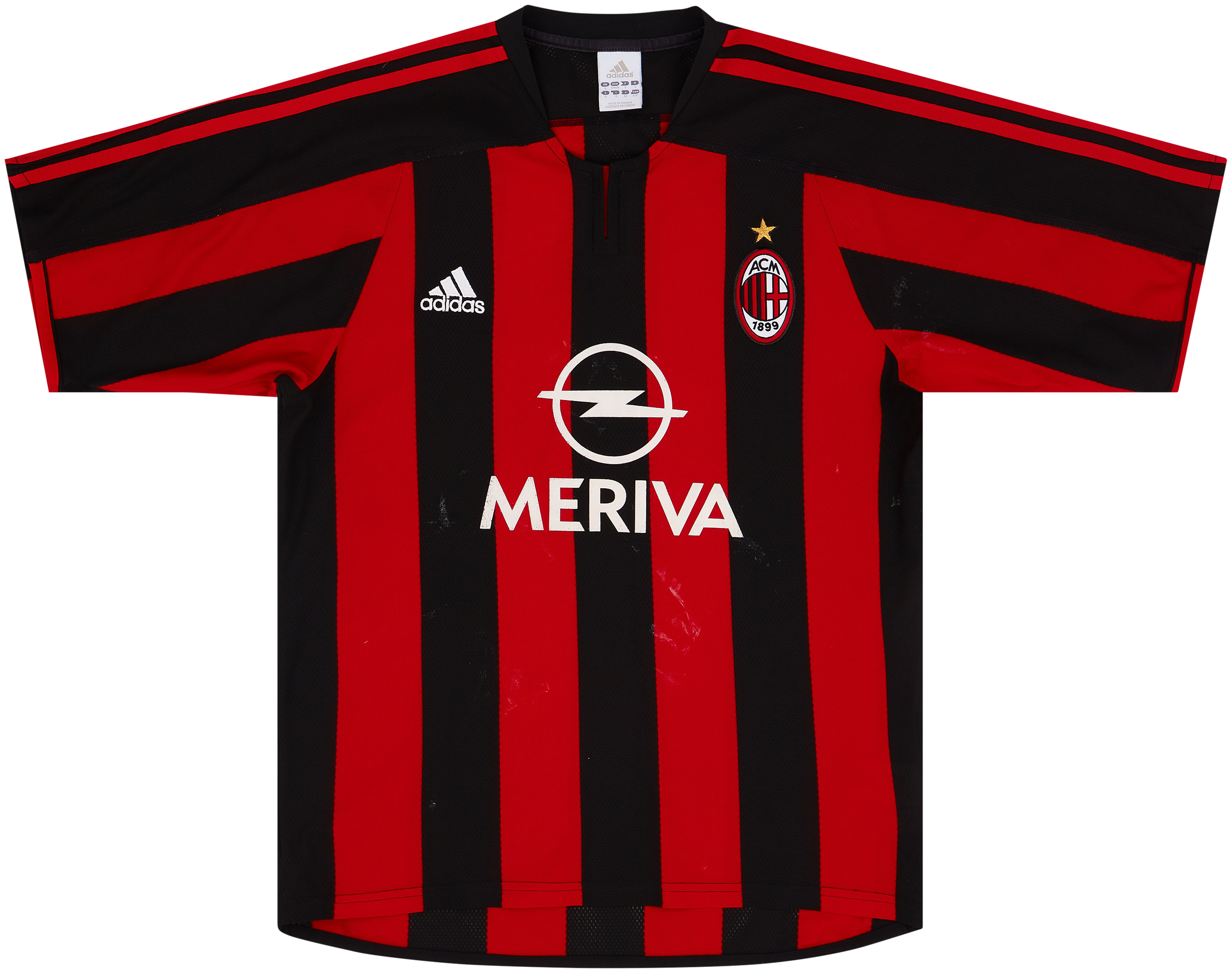 £59.99
2003/04
Images are of exact item Condition - Good 5/10 Small (36-38")Defects - Some wear to sponsor which has caused several 4-5cm white marks throughout frontPlayers - Shevchenko, Maldini, Gattuso, Inzaghi, Rui CostaNotes - Home shirt as worn when the side won their only Serie A title under boss Carlo Ancelotti
Available direct from Classic Football Shirts Ltd. for just £59.99.
Επιστροφή στην AC Milanφανέλες σελίδα