Añadido por: Michael Yip, Añadido a la página web:
1979 - 1980 Liverpool away Camiseta de Fútbol. The V-neck collar shirts were used between 1977-1982, whereas HITACHI sponsor was added in seasons 1979-1980 and 1980-1981 only. Liverpool was the first-ever team in history adopting commercial sponsorship on the chest. The Japanese electronics company HITACHI appeared on Liverpoool shirts in season 1979-1980.
Añadido por septiembre 4, 2007
Más ejemplos de esta camiseta
I have had this shirt since I was 8 years old,It was given to me by my cousin who played for Liverpool reserves in the eighties.It could do with a profesional dry clean as It is discoloured slightly and has a few marks.

I have always been too scared to clean due to Kenny's signature.

Añadido por keith marzo 14, 2008
LFC The Uncomfortable Truth John Barnes Book from Official LFC Shop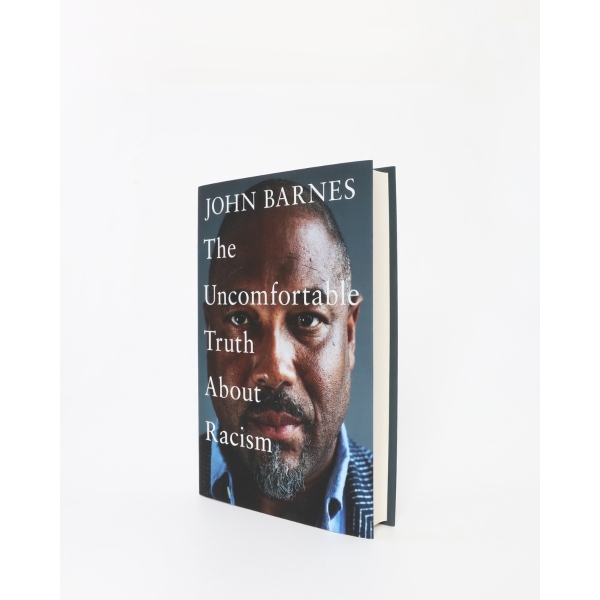 £20
1975
An eloquent and thought-provoking book on racism and prejudice by the Liverpool and England football legend John Barnes. John Barnes spent the first dozen years of his life in Jamaica before moving to the UK with his family in 1975. Six years later he was a professional footballer, distinguishing himself for Watford, Liverpool and England, and in the process becoming this country's most prominent black player. Barnes is now an articulate and captivating social commentator on a broad... more
Available direct from Official LFC Shop for just £20.
Vuelve a la página de camisetas de Liverpool