Submitted by:
Manoj

, Added to website on:

1989 - 1992 Barcelona away football shirt. Made by - Meyba

Players - Koeman, Laudrup, Goikoetxea, Bakero, Stoichkov, Salinas

Features Campions D'Europa Wembley 1992 detail embroidered to chest

Notes - Ultra rare and highly collectable shirt marking Barca's first European Cup triumph under the guidance of Johan Cruyff. The 'Dream Team' defeated Sampdoria at Wembley with a Koeman free-kick in extra-time and celebrated their historic victory on the famous turf wearing the home shirt after playing the match in the away kit. manojrt@icloud.com

Submitted by Manoj April 20, 2014
More examples of this shirt
Barcelona 1992 Away Shirt Retro Replica shirt from Kitbag Ltd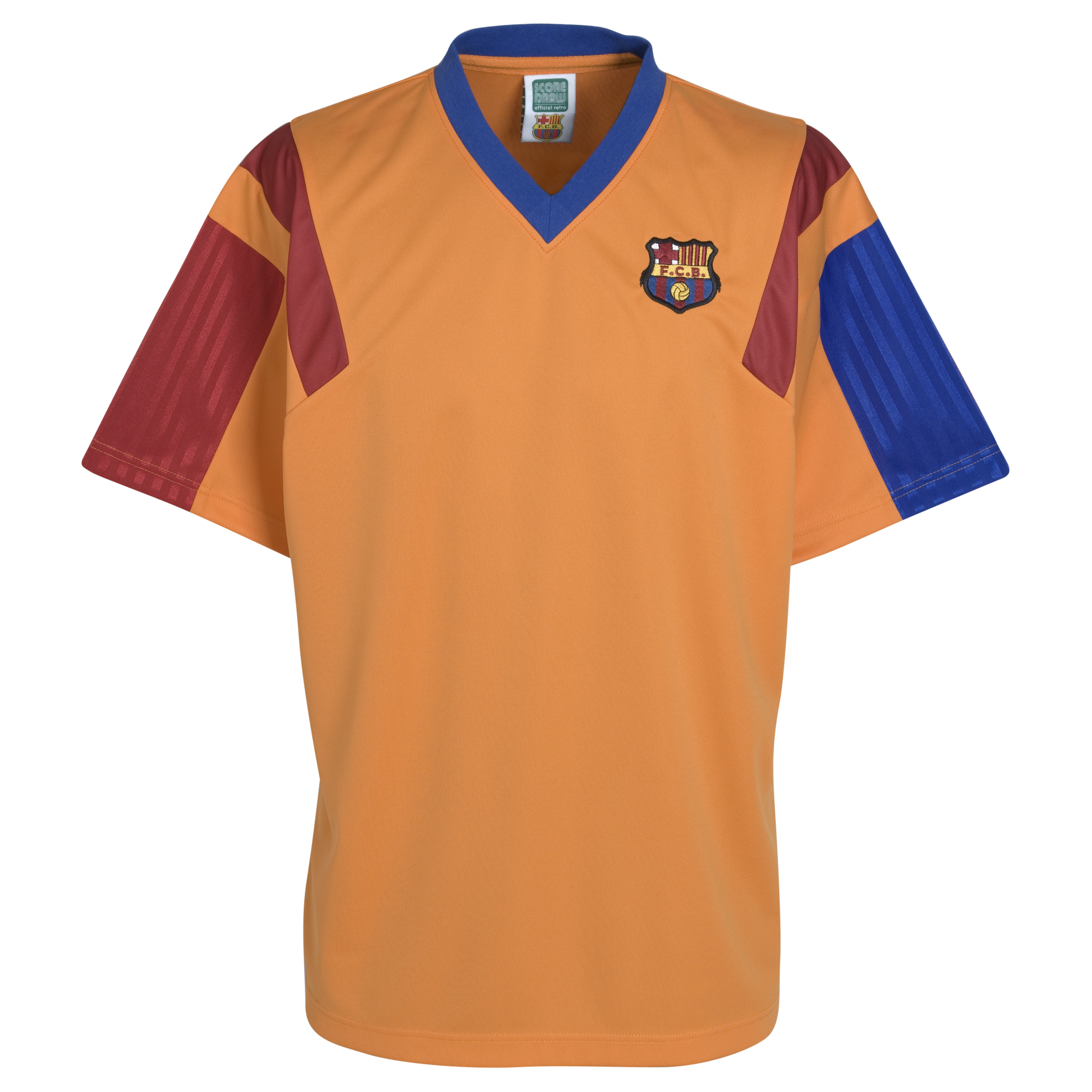 £23.99
1992
Barcelona 1992 Away Retro Shirt Shirt worn by stars such as Zubizarreta, Nando, Ferrer, Koeman, Juan Carlos, Bakero, Salinas, Stoichkov, Laudrup, Guardiola, Eusebio, Amor, Begiristain, Nadal, Serna, Alexanco and Goikoetxea. On May 20th 1992, at the legendary stadium of Wembley, FC Barcelona faced Sampdoria of Genoa and Barça won the big Final 1-0 thanks to an unforgettable free kick by Ronald Koeman on the minute 111. This team, managed by the genius Johan Cruyff, lifted the 1st European Cup in... more
Available direct from Kitbag Ltd for just £23.99.
Back to the Barcelona shirts page