Arsenal Away football shirt 2018 - 2019
The Arsenal shirt sponsor from 2018 to 2019 was Emirates.
Submitted by: Balog Rolcsi, Added to website on:
2018 - 2019 Arsenal away football shirt. Aubameyang
Submitted by September 12, 2018
More examples of this shirt
2014-15 Arsenal Home Shirt Puma Original Vintage shirt from Classic Football Shirts Ltd.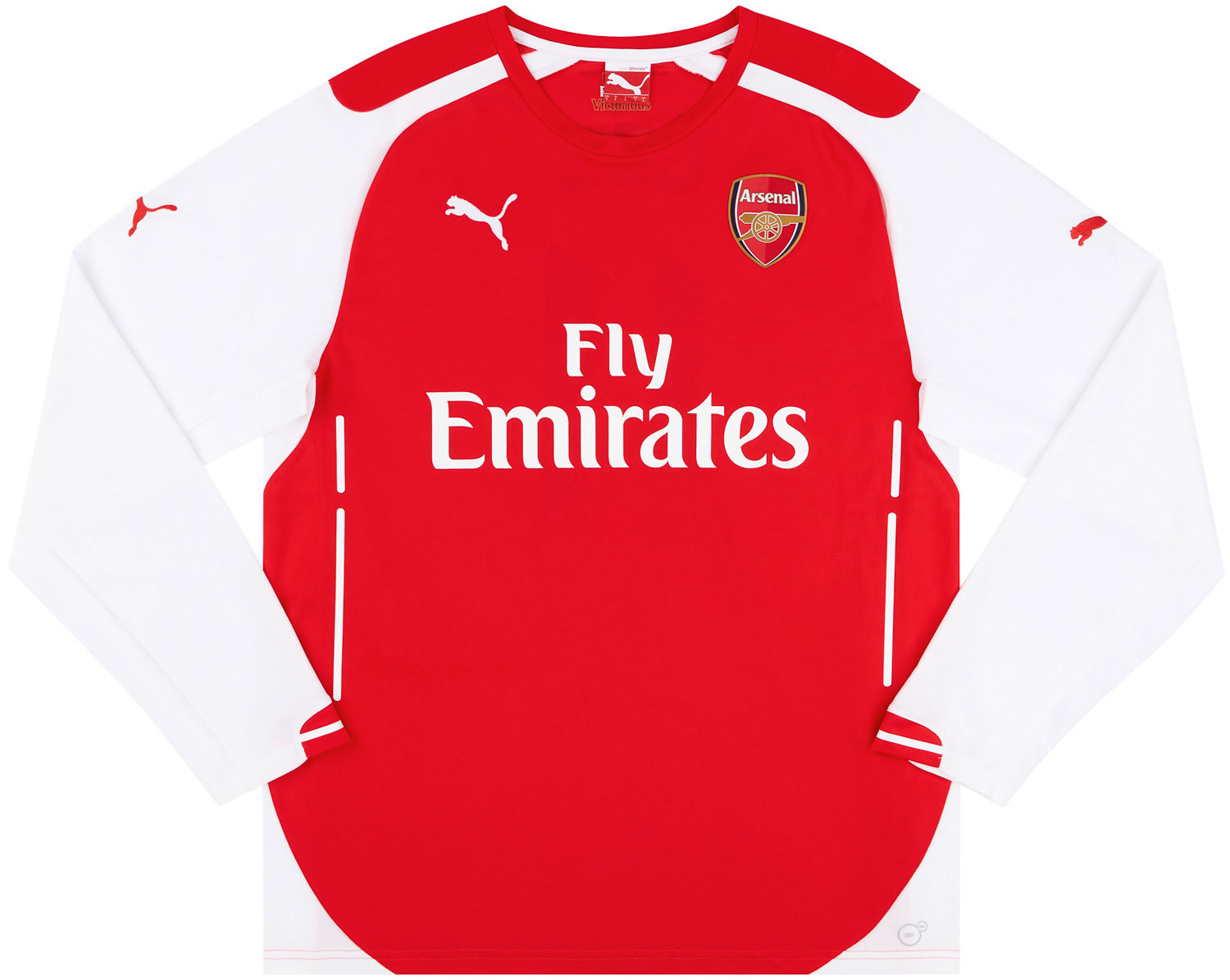 £34.99
2014/15
Condition of shirt - Very Good . Details - Bright colours, Puma logos are stitched, slight wear and cracking to sponsor, crest is great, nice material feel with the odd small bobble and pull Made by - Puma Playes - Sanchez, Giroud, Ramsey, Walcott Features - Long-sleeved Notes - Home shirt as worn during the 2014-15 season when Arsenal finished 3rd in the Premier League and retained the FA Cup with the help of new star signing Alexis Sanchez.
Available direct from Classic Football Shirts Ltd. for just £34.99.
Back to the Arsenal shirts page