Submitted by: Adrian Pajor, Added to website on:
1970 - 1971 Arsenal retro replicas football shirt. I really can't find out anything about this shirt, does anyone recognise that shirt?
"Editors note:"
We found it, it's a Score Draw retro replica, click on the 'Buy Retro Arsenal Shirts' link on this page and you can get one for yourself.
More examples of this shirt
Arsenal 1971 Long Sleeve Retro Shirt Scoredraw Retro Replica shirt from 3Retro Football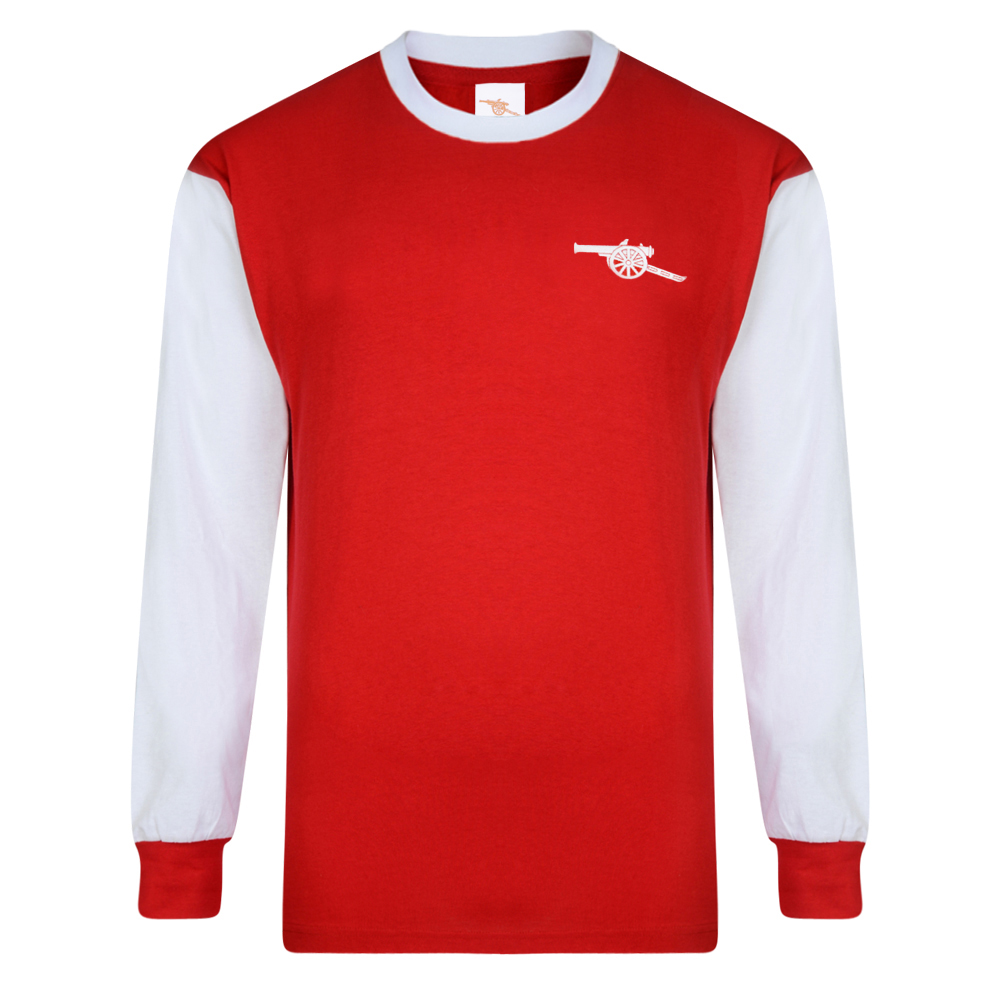 £35
1971
Arsenal 1971 Long Sleeve Retro Shirt George Graham made 38 league appearances in Arsenal's 1971 League Championship and FA Cup Double winning season. Club captain Frank McLintock, Goalkeeper Bob Wilson and Right Winger George Armstrong played in all 42 league matches. John Radford, Ray Kennedy, Peter Storey, Bob McNab and Pat Rice all made 40 or more league appearances in the 1970-71 league season too, that culminated in a last match title clinching 1-0 away victory at White Hart Lane, courtesy... more
Available direct from 3Retro Football for just £35.
Back to the Arsenal shirts page