Submitted by:
Adrian Pajor

, Added to website on:

1970 - 1971 Arsenal retro replicas football shirt. I really can't find out anything about this shirt, does anyone recognise that shirt?

"Editors note:"

We found it, it's a Score Draw retro replica, click on the 'Buy Retro Arsenal Shirts' link on this page and you can get one for yourself.

Submitted by Adrian Pajor May 6, 2013
More examples of this shirt
Arsenal 1970s Long Sleeve Home Shirt Scoredraw Retro Replica shirt from Arsenal Direct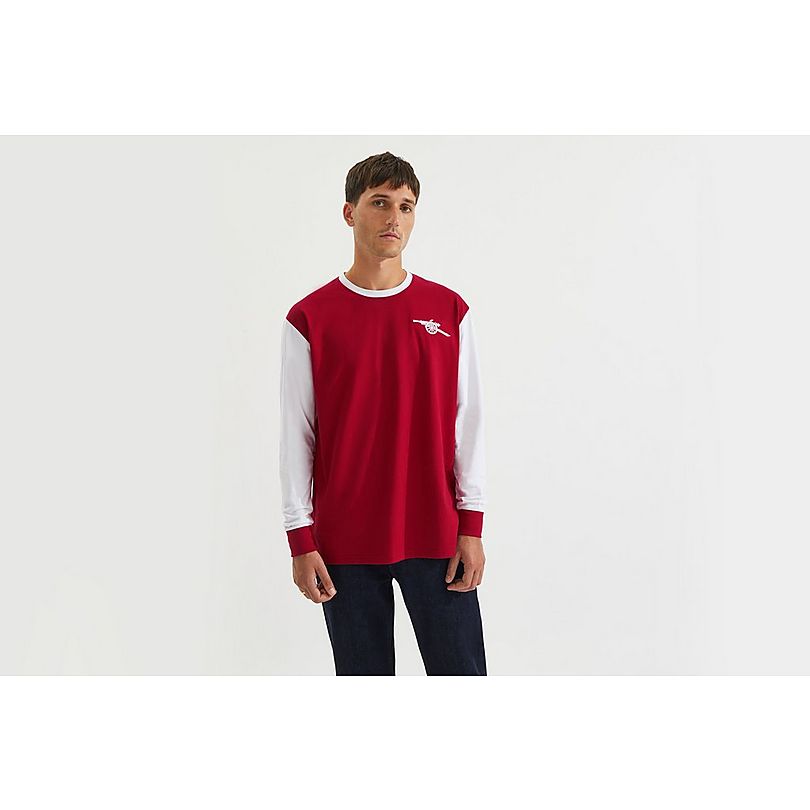 £35
1970's
The 1970s were a crazy time for the Gunners - starting off with a double and European glory, going through a disappointing spell in the middle of the decade, and finishing it on a brighter note with a string of Cup Finals - they showed everyone they were a team not to be messed with. Hark back to that awesome period with this retro shirt based on the red 1970s kit, and the one that they won the double in, in 1971. With long white sleeves and collar, and the Arsenal cannon on the left breast, it... more
Available direct from Arsenal Direct for just £35.
Back to the Arsenal shirts page
Arsenal football shirts for sale
For a great selection of shirts you can buy online right now visit our website dedicated to selling Arsenal shirts: