Retro Replicas Fußball-Trikots
Liverpool Retro Replicas Fußball-Trikots 1996 - 1998
The Liverpool shirt sponsor from 1996 to 1998 was Carlsberg.
Eingegeben von: Nicolas, Eingefügt auf Webseite:
1996 - 1998 Liverpool retro replicas Fußball-Trikots. We think this is an official retro replica shirt produced by Liverpool FC. If anyone knows any more about it please let us know.
Bonjour
Tout d'abord bravo pour votre site qui est très bien.
Je possède ce maillot de Liverpool. J'ai un doute sur son authenticité. On dirai un faux maillot. Cela dit il y a indiqué official merchandise donc bon je vais partir du principe que c'est un vraie, sauf si vous me certifier le contraire. Mon plus grand problèmes et de trouver l'année de ce maillot. En faisant des recherches, je n'ai trouvé qu'un résultat me disant que c'est le maillot de la saison 92-93 pour le centenaire. Sinon je ne l'ai trouvé nul part sur le net.
J'espère que vous pourrez répondre à ma problématique.
Cordialement et merci d'avance
Nicolas
Eingegeben von September 20, 2016
LFC Jürgen Klopp: Notes On A Season Book from Official LFC Shop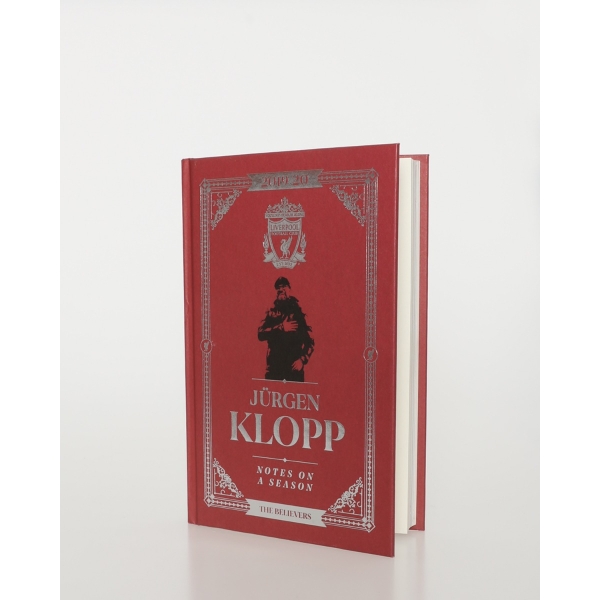 £9.99
1990
Jƒ¼rgen Klopp: Notes on a Season is an official club book that provides a fascinating look back at this unique campaign in the words of the manager who was the driving force, making it all possible. The Liverpool boss is a one-off and his programme notes for every home game gave fans a window into his thoughts as he became the first manager since Kenny Dalglish in 1990 to turn Liverpool into champions of England. , 224 pages,
Available direct from Official LFC Shop for just £9.99.
zurück zur Liverpool Shirt Seite