Eingegeben von: Warren, Eingefügt auf Webseite:
1979 - 1980 Chelsea third Fußball-Trikots. Chelsea third shirt from 79/80 which was only used once in a game vs Shrewsbury Town. As Shrewsbury played in yellow and blue both Chelsea home and away kits clashed so this was used as very last minute third shirt and as a result no club crest could be added in time. Chelsea went on to lose the game 3-0 and this shirt was never seen again.
Eingegeben von Oktober 15, 2021
Mehr Beispiele für dieses Shirt
Chelsea 1982 Retro Football Shirt Scoredraw Retro Replica shirt from 3Retro Football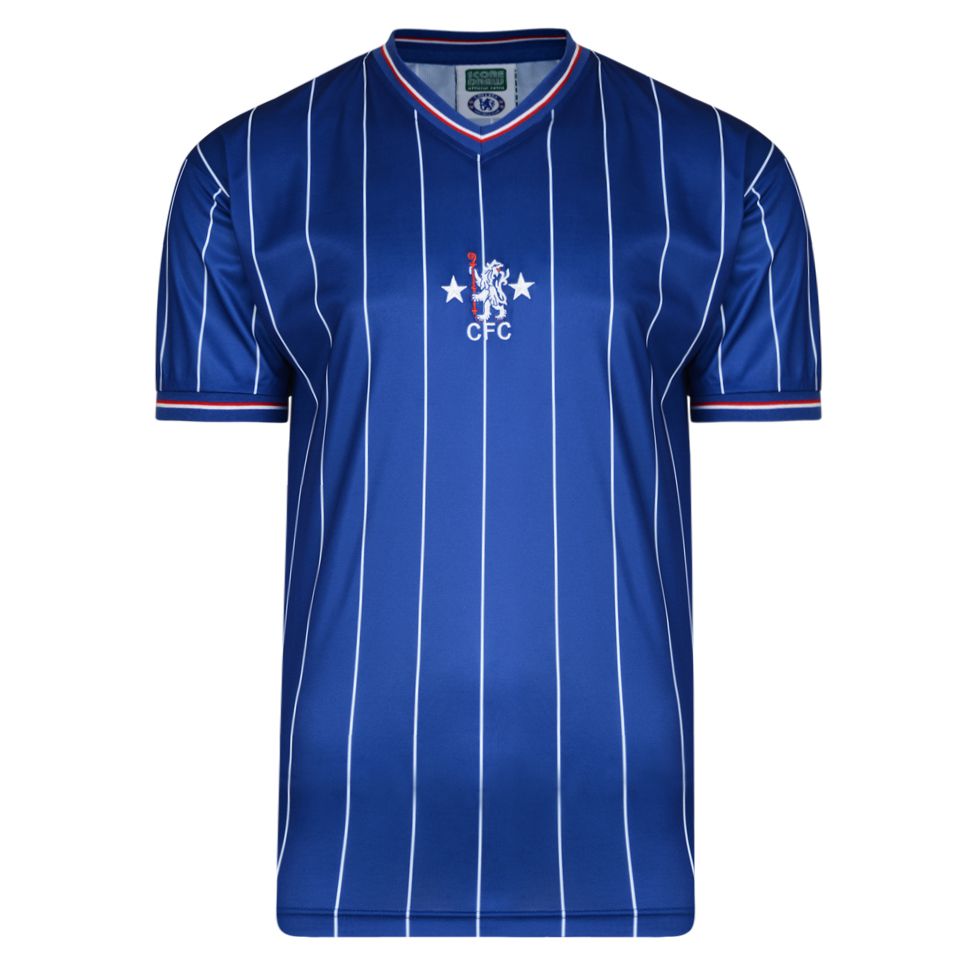 £30
1982
Chelsea 1982 Retro Football Shirt Worn in the 1981-82 season Chelsea went on to have a good FA Cup run putting the European Champions Liverpool out in the fifth round at Stamford Bridge
Available direct from 3Retro Football for just £30.
zurück zur Chelsea Shirt Seite