Eingegeben von:
Phil OFS

, Eingefügt auf Webseite:

1979 - 1980 Brighton & Hove Albion home Fußball-Trikots. Players shirt, the Brighton badge is embroidered, not printed as it was on the replica shirts that were sold to fans.

This shirt was part of a collection owned by a groundsman at Stoke City back in 77-80, he asked all teams for a shirt when they visited, this was the one the Albion gave him. It's probably the 'blood' shirt as it has no number on the back..

Eingegeben von Phil OFS Januar 20, 2012
Brighton & Hove Albion 1978 Bukta shirt Scoredraw Retro Replica shirt from 3Retro Football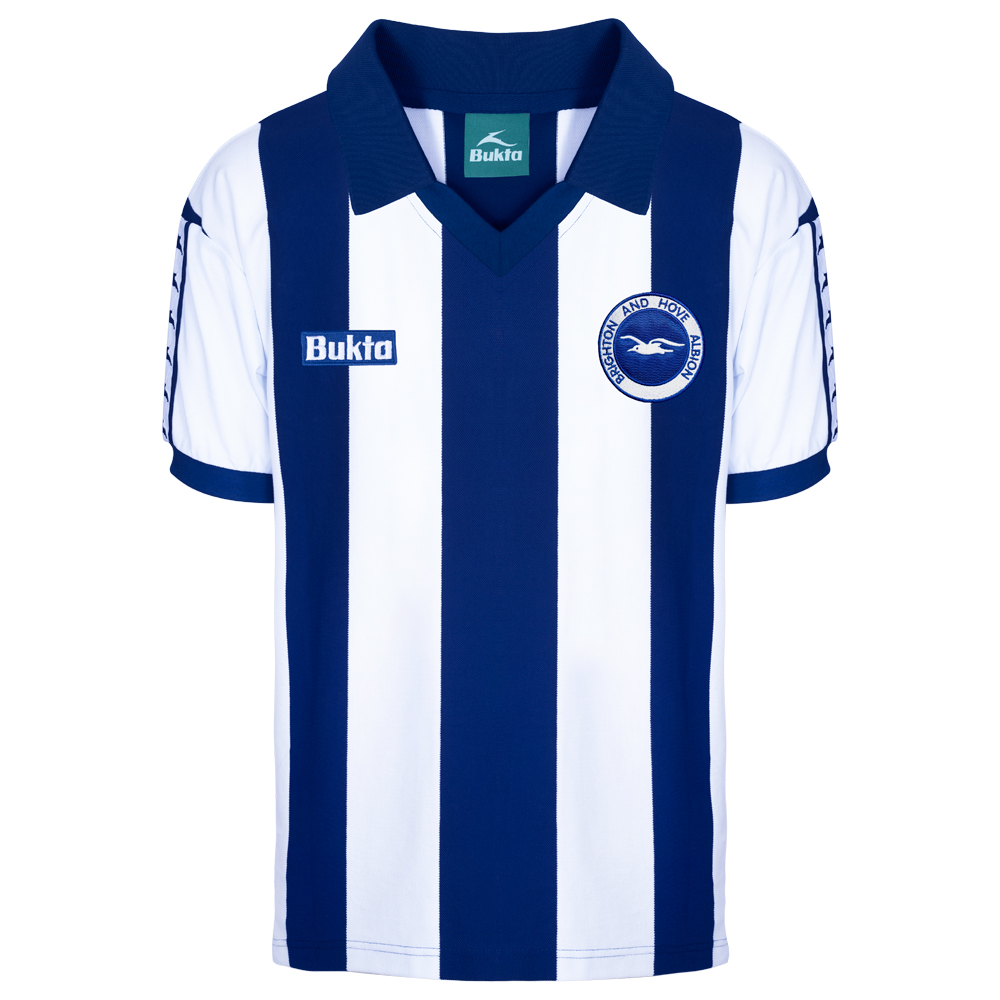 £35
1978
Brighton and Hove Albion 1978 Bukta shirt A memorable shirt in the history of Brighton and Hove Albion football club, as The Seagulls gained promotion from the second division to the top flight for the first time in the club's history. The club were promoted in second place, narrowly missing out on being champions by one point.
Available direct from 3Retro Football for just £35.
More details Buy Now! more Brighton & Hove Albion Retro Replica Shirts
zurück zur Brighton & Hove Albion Shirt Seite