AC Milan Weg Fußball-Trikots 1989 - 1990
The AC Milan shirt sponsor from 1989 to 1990 was Mediolanum.
Eingegeben von: Cult Kits, Eingefügt auf Webseite:
1989 - 1990 AC Milan away Fußball-Trikots.
Eingegeben von April 12, 2018
AC Milan 1988 Away Retro Football Shirt Scoredraw Retro Replica shirt from 3Retro Football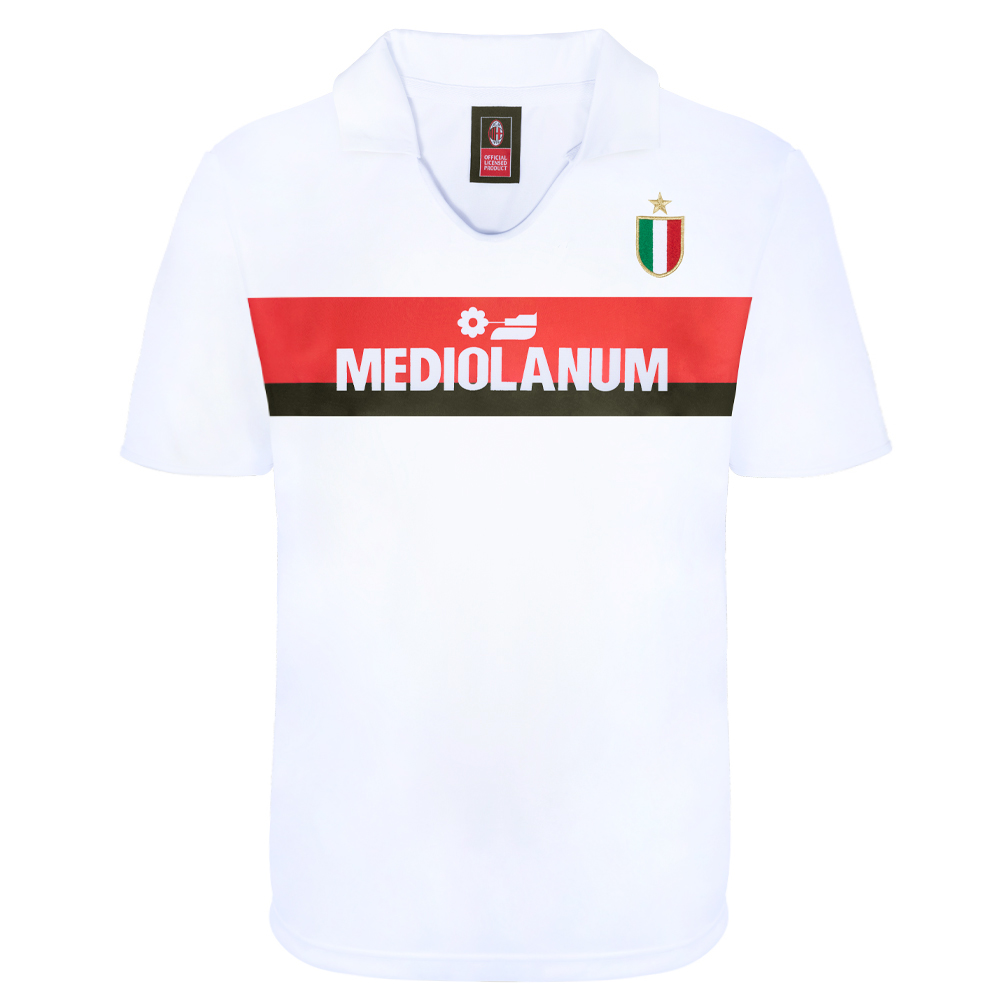 £40
1988
AC Milan 1988 Away Retro Football Shirt Worn for the 1987-88, 88-89 seasons Milan would win Serie A in the first season with the introdcution of Van Basten and Gullit and in the second season the European Cup and Supercoppa Italiana Arrigo Sacchi had a team full of greats including Baresi, Maldini, Donadoni, Rijkaard, Van Basten and Gullit
Available direct from 3Retro Football for just £40.
zurück zur AC Milan Shirt Seite